How NFT Games Came to Be
Recently, we saw a huge rise in demand for NFTs (non-fungible-tokens). Although, some investors are hesitant when taking action around NFTs. This is due to a high threshold each investor needs to pass to gain a good grasp on the NFT market and be able to enter the ecosphere with adequate knowledge.
A lot of talks have been had on the topic of how to make NFTs more accessible and understandable for the general public. The one-for-all answer was NFT games.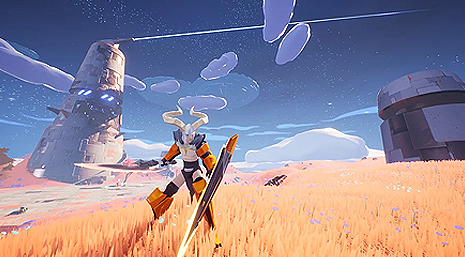 NFTs have a unique property to them that acts as the cornerstone of their identity. This property distinguishes NFTs from any other cryptocurrencies or digital assets. That property is individuality.
Each and every NFT is different from the other, which makes it a really good option for game developers. With NFTs, game developers can make sure that all the rewards that the players achieve are interesting and exciting to acquire. Moreover, the marketplace that NFTs take up is completely different from the usual cryptocurrency markets, making them valuable even when most other digital currencies fail.
Additionally, NFT development is still going strong, and there are more and more NFTs releasing each and every day.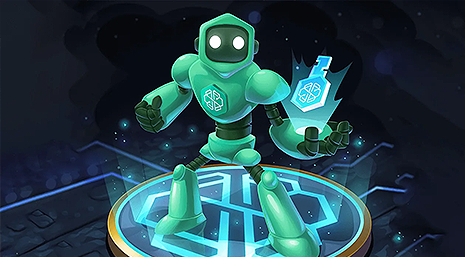 This amazing collaboration between the gaming sphere and the NFT sphere makes even more sense when you look at it from the gaming industry's point of view. NFTs are very popular right now, and the prospect of winning real-life money just from playing a game is sure to interest anyone. NFT games are a great way for gaming companies to pull in new audiences!
Now, some of you might be concerned that this sounds way too complicated for you or way too good to be true in general but don't worry, NFT games are the same games that you would play on a regular basis. NFT games don't differ from traditional video games that much; the only thing that's different is that in the gaming process, you win NFTs instead of in-game assets or in-game currencies. Gaining NFTs can be easy or hard in these games, but there's always one underlying idea – you get NFTs for just playing the game.
Why People Invented Crypto Games
What crypto and NFTs need to completely envelop the general audiences is an easy and enticing way to come back to the ecosphere. Often it's hard to recover from a loss in the crypto sphere, not only financially but mentally as well.
NFT games completely avoid the issue altogether!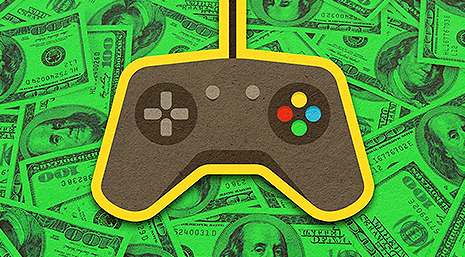 The nice thing about games is that they're easy to come back to. Yes, you may feel like you've lost progress, or you just can't get over a hard gauntlet of the game, but the game mechanics are way too interesting and exciting not to come back to. Therefore, it's easy to say that game developers have engineered the best ways to ensure that their players come back again and again.
Complete quests, gain in-game currencies and in-game items by simply playing NFT games and acquire financial rewards for it! Quite an enticing opportunity!
Play-To-Earn Games and How They Work
Play-to-earn games are a relatively new gaming sphere, and developers are still fine-tuning the precise nature that makes them work, but there are already some outstanding titles that have come out in recent years.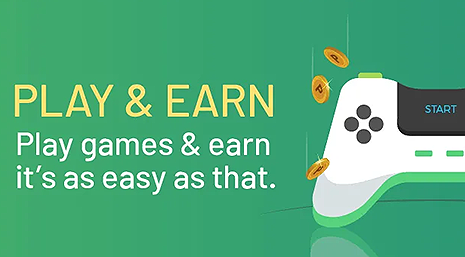 The idea behind the genre is to generate income while doing something fun. Although at the core of every play-to-earn game lies the same sentiment, there are many ways of accomplishing that goal. Some play-to-earn games allow you to acquire new gear and explore new areas; some are mobile NFT games, and some are virtual land wonders. The gaming world is varied in the types of projects it has released. NFT games follow suit.
Moreover, the addition of a decentralized network to the formula makes it that much more profitable to engage in.
The distinguishing aspect, though, is that in conventional games, in-game assets and content are restricted to the realm of the game itself and hold no value outside of it. NFT games, on the other hand, reward players with real-world value. Making it a reasonable opportunity to make a living off of doing something that you like!
Gaming is one of the most popular hobbies nowadays, and more and more people are trying to find ways of profiting from it. When people find a way to financially sustain themselves by playing games, it can feel like a dream come true. NFT games aim to bring that happiness to as many people as possible.
With this notion in mind, we have compiled a list of the most interesting and exciting new entries in the NFT gaming sphere! Read further and see what games are interesting to you!
The Best New NFT Games
Lucky Block
Lucky Block is probably the most anticipated NFT game release on mobile devices of the past year.
The game revolves around conventional casino-type game mechanics. Each player receives a daily chance at a rare Lucky Block NFT. Moreover, users that have acquired a Lucky Block NFT have a chance to get double the usual reward!
These NFTs are a way to gain access to private prize pools as long as you still have the said NFT within your account.
Additionally, by supporting Lucky Block, you will be supporting many charity movements around the world. Lucky Block claims that 10% of all daily winnings will be contributed to charity movements that provide help to people who find themselves in unfortunate financial situations!
All crypto games base themselves on an established blockchain. Lucky Block chose Binance Smart Chain as its blockchain of choice.
Axie Infinity
Axie Infinity might be the best NFT game for Pokemon fans to start off with, as it takes heavy inspiration from the famous Nintendo game series.
Axie Infinity is an Ethereum blockchain-based game and offers players a unique mechanic to partake in – rasing and collecting your own NFT pets! These NFT pets, called Axies, replace conventional in-game items with adorable familiars that all have individual strengths and weaknesses.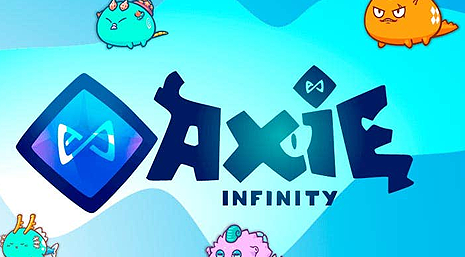 Although to start playing this NFT game, you will be required to purchase 3 Axies to start off with. These can be of any rarity, though you just need 3 of them.
The game process revolves around you completing quests and taking part in PvP events for potions that increase your Axies' strengths. These potions also double up as the platforms' native token and in-game currency!
Many NFT games have surfaced during the last few years and populated the crypto game sphere drastically, but Axie Infinity stands outs with its innovative gameplay and safely secures its place among the most popular NFT games of this year.
Battle Guardians
Battle Guardians is the most anticipated new NFT game released on the Solana blockchain!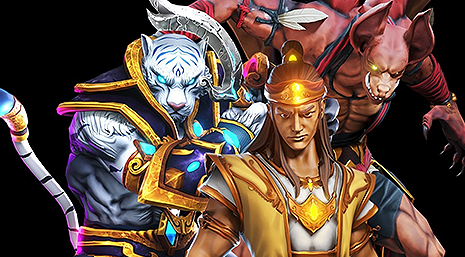 This distinguishes Battle Guardians from the rest of the free NFT games on the market, as most of them operate within the Ethereum blockchain. Solana offers its user base and developers faster crypto exchange and general processing speeds, which is why Battle Guardians boasts such amazing graphics.
The way you earn in-game currency is intuitive as you unlock more and more characters, called Guardians, as you progress in the game. The main gaming process is to collect Guardians, with which you can battle other players in a PvP mode. The winner earns digital assets alongside in-game assets!
The game is currently only available on PC, although a mobile version of this famous play-to-earn game is coming soon!
Gods Unchained
Gods Unchained is a free-to-play NFT card game inspired by the likes of Hearthstone, and many games like it. In Gods Unchained, much like in most card games, you collect and trade cards, but the hook here is that these aren't regular playing cards; they're NFT cards.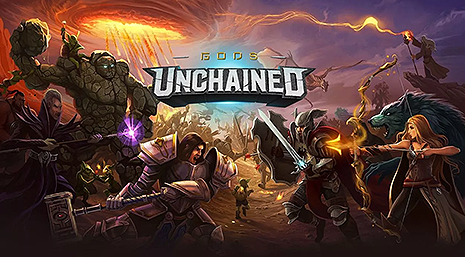 After assembling a deck, you battle other players, and the winner earns the Gods Unchained native currency. The point of the PvP mode is to reduce your opponent's life to zero by destroying the minions that they put on their side of the board and attacking their avatar directly. Once you win a match against another player, you gain experience points. The more experience points you have, the higher rank you are. With each rank unlocked, you earn rewards in the form of packs of cards. The cards that are dropped from the packs go into your card library, from which you can assemble new decks to test them against other players.
Each and every card is an NFT of its own which means you can trade them on the Gods Unchained marketplace to earn the platform's native token.
Unlike many NFT games, Gods Unchained tests the player's tactical gaming skills and rewards players who understand what makes up a good deck. You don't necessarily need the best cards in the game to achieve victory in a match. All you need is your tactical prowess to overcome opponents! Therefore we think that Gods Unchained is among the best play-to-earn NFT games on the market for players who value tactics.
The Sandbox
Sandbox carries a novel concept behind its back. It allows its user base to traverse a giant library of games making sure that everyone can find something to their liking.
Essentially, the Sandbox is a metaverse of free NFT games where users can create their very own games! Users with minimal knowledge of coding and programming can create a new gaming masterpiece on their blockchain. The most amazing thing is that you and you alone have complete rights to the things you create on Sandbox!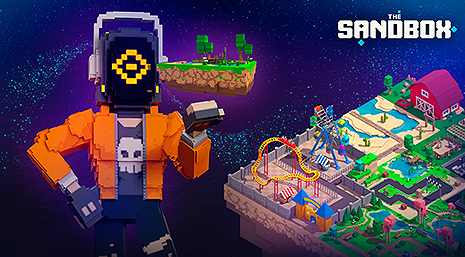 Additionally, people who create free NFT games on the Sandbox blockchain can sell their games or game assets on the Sandbox marketplace in exchange for a native currency.
The Sandbox native currency, SAND, is an ERC-20 token with which players can purchase in-game items in a variety of NFT games! Create your own NFTs and sell them in exchange for a native currency in the Sandbox NFT game!
My Neighbor Alice
My Neighbor Alice is a charming and cute free-to-play game where you buy land and create farmland.
Each player is represented by a virtual avatar in the game with which players can traverse an open virtual land and interact with other players. While travelling around the digital world, you come across other players' lands from which you can get creative ideas on how to customize your own farmland!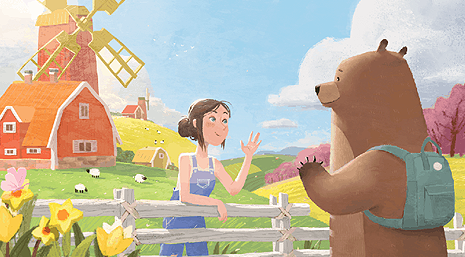 The world of the game comes in the form of islands which are all divided up into patches of land that you can purchase and customize to your liking! Plots of land act as the game's NFTs and can be sold on the marketplace or traded with other players!
Enjoy playing the game and populating your virtual land with adorable in-game assets like animals, crops and decorations! Additionally, through the gameplay process, you can earn rewards in the form of new items that you can sell on the ALICE marketplace!
Moreover, the game boasts interesting story-driven quests that you can complete for in-game items to populate your farmland with! My Neighbor Alice is one of the best NFT games for players who want a more laid-back and wholesome experience.
Battle Racers
Battle Racers is a racing game where you can modify your vehicle to be a massive weapon on wheels!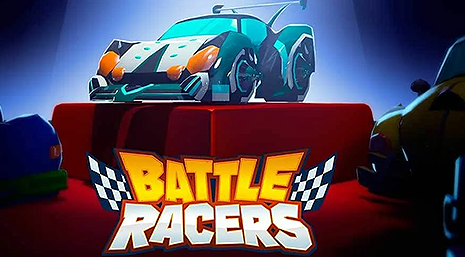 The objective of the game is to modify your vehicle with weapons and different modifications that you acquire at the end of every race to ram your opponents with. Additionally, you can win premade cars that you can sell or use on the Battle Racers marketplace.
The modification process is quite unique in that each vehicle has set statistics and features that can be augmented or strengthened with weapons or different parts. This system allows for endless fun and rewards creativity and strategy alike!
Illuvium
Illuvium is a greatly anticipated free-to-play open-world RPG that is to be released sometime this year. The main objective of the game is to travel around the virtual land and collect monsters known as Illuvials.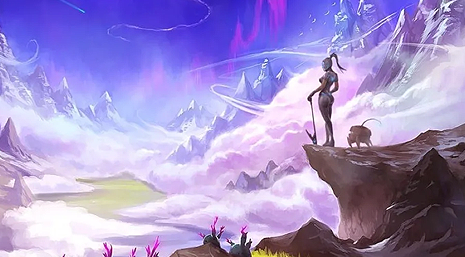 As you progress the game and collect more and more Illuvials, you can train and assemble them in a team to battle other players and non-player characters. Most if not all in-game assets are NFTs that can be bought and sold at will.
Illuvium seems to be one of the more promising play-to-earn games of this year and seems to be the best play-to-earn NFT game for those that crave the sci-fi theme!
The Walking Dead: Empires
The Walking Dead: Empires is a fruit of the long-awaited collaboration of The Walking Dead TV series and Gala Games! The game itself is a survival MMO where you can befriend other players to increase your chances of survival against the coming hoard of zombies.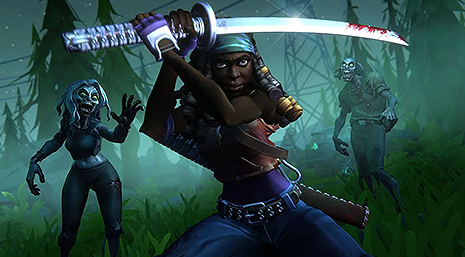 The game has everything a survival game needs: an expansive open virtual land, complex and interesting crafting system, PvE and PvP mechanics and more!
Being among a number of free-to-play NFT games, The Walking Dead: Empires has a number of play-to-earn mechanics. The way you earn money in the game process is very simple! First, you will need to buy LAND, an NFT-based game asset. Next, you will need to fortify your LAND by populating it with various defensive constructions and traps. This step is required to guarantee the longevity of your LAND. Finally, you will start to acquire various rewards when players sell, buy, craft or fight on your patch of land.
Sidus Heroes
Sidus Heroes is another upcoming title from the play-to-earn games sphere. The game itself is an MMORPG where you explore and conquer a vast space world.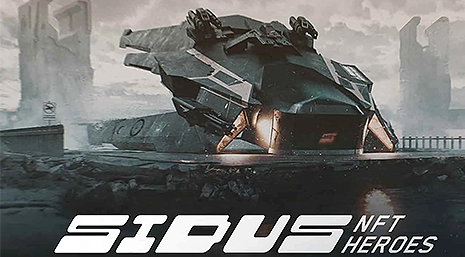 Players are represented by NFT heroes that all have different statistics and skills, making each and everyone completely unique in how they look and how they play. Additionally, the game has a variety of monsters, materials, gear and land NFTs which players can find by exploring the world of the game and its planets.
The main revenue from this game is gained from land that you can purchase with the Sidus Heroes' native currency. After acquiring a patch of land on a planet, you get to colonize it, build cities, mine for resources and more! All the actions that are done on your land translate directly into passive income!