Optimism is a popular L2 blockchain solution for Ethereum that is specifically tailored to the needs of decentralized applications. It is fully compatible with the Ethereum blockchain. Any Ethereum application will work on Optimism in the same way, but cheaper and faster.
However, Optimism helps only with the technical aspects. It cannot take care of marketing (albeit using Optimism can be used as a marketing boon). A comprehensive marketing strategy is required for any Optimism-based project to succeed. So let's take a brief look at the key elements of said strategy.
Marketing Research
It is paramount to precisely determine what your target audience is. After all, this information is the cornerstone of the entire marketing strategy. What tools to use and prioritize, what GEOs to use for targeted advertising, which content to create for promotion – all these and many other aspects should be determined by deep marketing research.
It is also important not to repeat the common mistake of "handwaving" marketing research on the assumption that you already know everything you need to know. It can and will easily lead to disaster. The best option is to outsource such research to a professional team, ICODA.
Paid Traffic: The Go-to Solution for Getting New Users
Paid traffic is the staple of any online marketing, and Optimism-based projects are no exception. Provide the correct targeting and ensure that only potentially interested users will see the ads. Target is an extremely efficient source of traffic when you take cost-per-target action (such as sign-ups) into account.
Apple Search and in-app ads provide great results for dApps. Traditional sources of traffic, such as Google Ads, Yandex. Direct, Facebook, or Reddit should not be neglected either.
The Main Tool for Engaging With Your Audience (SMM)
Social media can help in making your project go viral, but their main function is to convert people into your users and active members of your community. Due to the live dialog with the audience, there is no better platform to get across your message and show that you have a strong team and a trustworthy project. If the audience sees that you're ready to answer any questions – they will understand that your product is worth their time and money.
In addition, through contests, polls, airdrops, and other activities, you can maintain the interest of your audience, ensuring user retention.
Positive Media Image
Blockchain media are also important for your brand recognition and public image. Their audience is already interested in crypto. So if visitors to their websites see your project mentioned in a positive light, there is a high chance that they can visit it.
Here are a few blockchain media platforms covering Optimism:
If you want to also utilize podcasts for promotion, which is a common strategy in crypto, you'll have a hard time finding specialized Optimism-themed podcasts, so it'd be better to look for ones that are Ethereum-themed or wider-focused on the crypto space in general.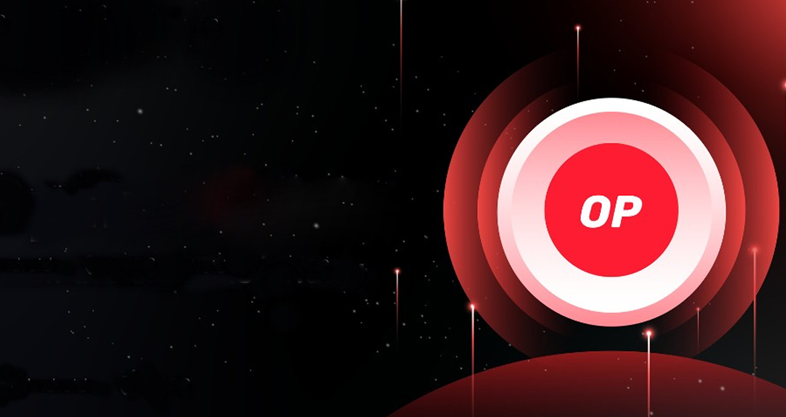 Working With Influencers
Opinion leaders, including both leaders of major projects and influencers "in a traditional sense," have a huge weight on the crypto market. Even the market fortunes of a cryptocurrency from the Top-10 by capitalization can be changed in an instant by a couple of Twitter posts. Thus, it is necessary to establish good working relationships with influencers and projects that have a very loud voice in the crypto space.
Partnerships and Collaborations
Speaking of other projects – partnerships between platforms and startups are very popular in the crypto space for a very good reason. It is a great way to expand your audience since you gain access to your partners' user base.
Moreover, if your project is part of a larger ecosystem, it also becomes easier to attract users since it becomes more convenient for them to use your services.
Launchpads – Easy Access to Investments
When it comes to attracting not just ordinary users but investors – launchpads are probably the best solution out there. You can pitch your project to a curated pool of investors that are already interested in your project's market niche. Thus, your chances to get funding are as high as they can get. In exchange, investors can enter your project before everyone else and on better terms.
Here are some examples of launchpads focused on Optimism:
How Can We Help You?
We at ICODA provide a full range of marketing services for crypto and blockchain projects. Objective and accurate marketing research, creating high-quality promotional content, negotiating with influencers and other companies – we do it all.
We can even take over the entire marketing of your startup. This way, you won't need any in-house marketing employees and will be able to focus on developing the best product possible for your audience. And your project's promotion will be carried out by some of the best professionals in the market.