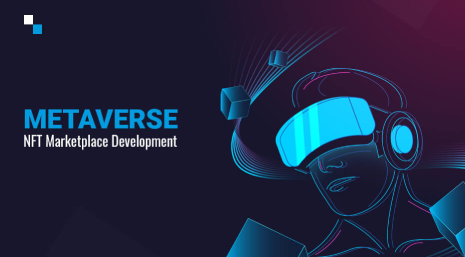 NFTs were huge in 2021, and they will continue to be the biggest trend in 2022. With NFT application cases increasing at a rapid pace, it has already prepared the road for the future digital world – The Metaverse. It is a virtual environment that users may explore by creating individualized avatars. Both game-changing developments are destined to change people's lives by combining social networks, professional meetings, gyms, and conference calls into one seamless experience. Facebook just changed its name to Meta, signalling the global arrival of the metaverse.
NFTs and Metaverse — Key to Unique Revenue Opportunity
The introduction of metaverse has increased the use and value of NFTs. The Metaverse NFT Marketplace makes NFT trading more decentralized and transparent. The crypto buzz is growing, and millions of individuals are becoming interested in crypto adoption. According to the specialists, Metaverses and NFTs will open up a trillion-dollar industry, fueling the NFT investing boom among many individuals. Metaverse NFTs presently account for 3% of the overall NFT market value. As a result, NFT use grows, fueling the growth cycle of Metaverse NFT platforms.
What Is Metaverse NFT Marketplace?
Metaverse NFT Marketplace is a platform where users can trade digital lands, avatars, in-game items, and all other elements in the virtual world. With the help of Virtual Reality (VR), sellers can provide a preview of the digital assets directly on the VR landscape. For example, if you are viewing art on the metaverse, you can view it close on every detail on all angles. Many museums are currently adopting metaverse NFTs to boost users and sales. Many businesses are showing interest in creating a metaverse NFT marketplace development company.
Core Features of Metaverse NFT Marketplace Development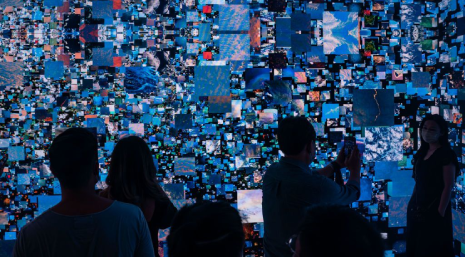 When it comes to building a next-generation NFT marketplace in the metaverse, integrating the following features will enable businesses to drive tangible results and success.
3D Display: It provides participants and users in the metaverse with enhanced entertainment and immersive experiences in the metaverse marketplace. You should agree that it will be very convenient to check the product from any possible angle.

Rarity: It encourages users to keep one-of-a-kind and extremely rare NFTs. It makes it unique and special to obtain something no one has.

Social Relationships: Facilitates and enhances the quality of social interactions. By combining both augmented reality technology and the virtual world, long-distance relations can be on another level.

Decentralization: Since there is no involvement of any thor parties or central governance, NFT marketplaces in the metaverse are completely transparent and decentralized.

Interactive Experiences: Provides immersive and engaging experiences irrespective of the physical presence of users.

P2P Interactions: Peer-to-peer or P2P interactions in the metaverse facilitate secure asset transactions.

Multi-layer Security: It protects and safeguards NFT marketplaces and platforms from hackers and keeps them at bay.

Tokenization: Enables users to easily and swiftly tokenize their digital assets.

NFT Wallet Integration: With NFT wallet development, users can securely store, buy, and sell NFTs in the metaverse.

2FA Authentication: Two-factor authentication assures that users can log in safely and quickly every time.

NFT Storage: IPFS, as well as Filecoin storage, are leveraged in offering NFT storage solutions.

Interoperability: NFT platforms should enable other assets in the metaverse to operate on it, thereby making it a global marketplace.
Process for Developing Metaverse NFT Marketplaces
Creating a metaverse NFT marketplace requires a great deal of technical expertise and experience. We have experienced blockchain technology specialists that assist businesses and entrepreneurs in transforming their thoughts into reality, starting with ideation, design, development, and testing – we provide unparalleled support to a wide range of industrial sectors. There are also ready-made metaverse NFT marketplaces that may be instantly changed and implemented in accordance with corporate requirements.
We have highlighted some of the critical factors that must be considered while establishing a metaverse NFT marketplace.
Choosing the Best Blockchain Networks
NFT marketplace inside the metaverse is well-known for running on scalable, resilient, and interoperable blockchain networks. Solana, Ethereum, Polkadot, TRON, Stellar, Tezos, and other blockchain networks are among the most sought-after for constructing NFT markets.
Interfaces That Are User-Friendly
We urge that you constantly ensure that the interfaces of the NFT marketplace are straightforward, interesting, and simple to use. This would enable trouble-free trading and storage of metaverse NFTs. Furthermore, the creation of smart contracts would ensure the automation of asset transfers.
Feature Selection
Implementing sophisticated features is critical since it will pave the road for optimizing and improving the functions of the metaverse NFT marketplace. Remember that the more features that are incorporated, the greater the performance and usefulness.
IPFS and Database Storage
The creation of a safe and immutable database is the next phase or process in the construction of the metaverse NFT marketplace. The database will be in charge of storing users' private and sensitive data, as well as their profile, admin profile, and information about their tokens. Interplanetary File Systems (IPFS) is a distributed database and file system used for storing and distributing data.
Stage of Testing
Testing is the pre-final step that occurs after the database has been created and smart contracts have been integrated. The NFT marketplace platform is rigorously examined for flaws during this process. If a flaw is discovered, it is immediately deleted or corrected.
NFT Projects Shaping the Metaverse
The fact is no one knows fully about metaverse, and all companies are trying to create how it looks. There are some projects that have shown potential to help create the type of virtual world that we hope the metaverse will be. Here we listed a few of them.
Decentraland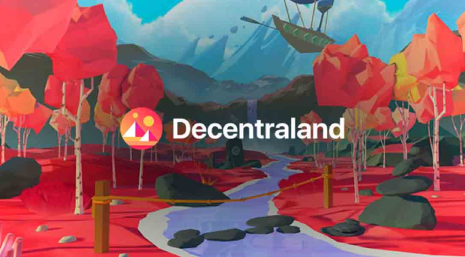 With an open virtual environment built on NFTs, Decentraland is one of the initial platforms defining the future of the metaverse. Users may utilize the site to explore, develop, socialize, and exchange digital commodities such as lands as NFTs. It was one of the first efforts to employ NFTs to provide the groundwork for the metaverse. In fact, it has already constructed its own metaverse-like structure, which users may explore using their avatars. NFTs depict these avatars and their variants. Decentraland was among the first efforts to spark the NFT metaverse revolution.
Property's Virtual Reality
The most advanced NFT-based real estate game devised to power the metaverse is Property's Virtual Reality. By integrating the mechanics of the world's most famous games, the project aims to provide an experience never seen before — both on and off the metaverse. Each NFT is a collectible card that depicts a piece of real estate that has been impacted by many cultures and economies. In the run-up to its launch, Property has been hurriedly seeking ties with other corporations and NFT organizations. One such partnership is with the Crypto Baristas, who will feature Crypto Barista-themed coffee shops and carts in the Property's game.
CryptoPunks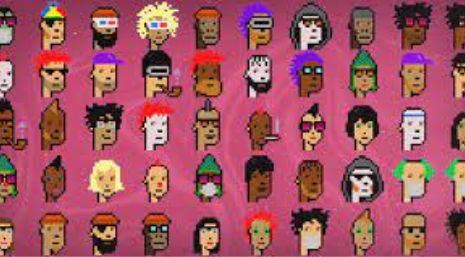 CryptoPunks was created in 2017 and is one of the first yet most successful Ethereum NFT projects in the market. Each of these punks is algorithmically generated, but the collectibles are limited to 10,000 Punks. Human Punks are the most popular among investors, but there are also other species.
Samurai Doge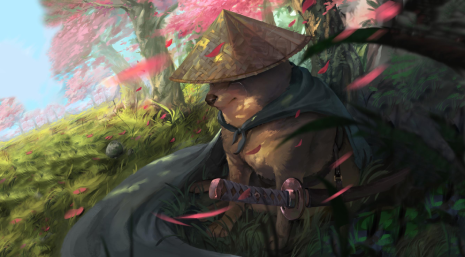 Samurai Doge is a one-of-a-kind NFT initiative that brings animation to the metaverse. It is a collection of 10,000 animated Samurai NFTs that symbolize metaverse avatars. The project is dubbed the "new Axie Infinity." Furthermore, the game's makers promise that owners of genesis Samurai Doges can claim one 3D Samurai Doge, which will be accessible on the project's AR app. The project will also create a battlefield game in which owners may compete against other owners using their Samurai Doge NFTs.
The SandBox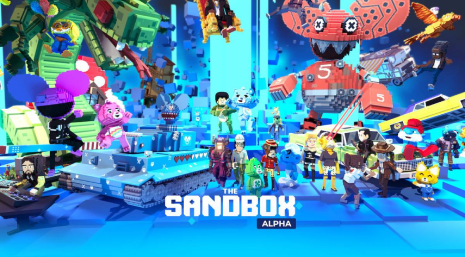 The Sandbox is a metaverse project akin to Decentraland. It has also seen a lot of success in recent months. On The Sandbox, you may purchase various virtual plots and construct various infrastructures on them.
These LANDS, too, take the form of NFTs and may thus be bought and sold with ease. The Sandbox has no fewer than 166,464 plots, a small enough quantity to keep some buying pressure on these LANDS. Using a 3D editor, you may place various elements on these plots and create several little games.
The Sandbox has its own look, similar to Minecraft, that defines its whole character. The metaverse also features several collaborations with large corporations, such as the fashion house Gucci. On The Sandbox, in addition to the possibility of monetizing your plot, you can also rent it as you would with an apartment in the real world. A way to generate passive income even in the metaverse!
Somnium Space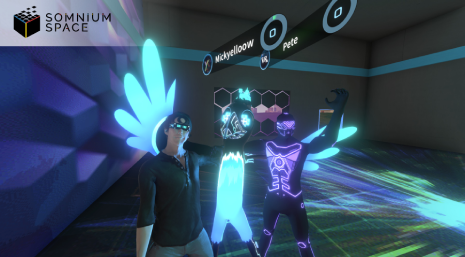 It is an open-source metaverse platform that debuted in 2017 and was made available to the general public in 2018. This places it among the market's early movers, among industry pioneers such as Decentraland. Somnium Space offers minimal entrance barriers and intends to make metaverse technology available to anyone. Importantly, it has a democratic approach to economics and plans to establish its own monetization and income generation system based on blockchain technology. Somnium Space provides a self-described Virtual Reality metaverse experience for creating, trading, and engaging with NFTs.
Seeing these NFTs and Metaverse are going to be the unique $1 trillion revenue-generating business opportunity in 2022. Metaverse is continuously evolving, and more development projects are in the pipeline to enter the digital world. Enter this world of possibilities by launching your own metaverse NFT marketplace.
The Future of NFTs in Metaverse Marketplace
The NFT market is rapidly evolving. Every day, new NFT initiatives are springing up. The trends have been in steady expansion, and the future depicted by these NFT patterns is intriguing. Similarly, with platforms like Somnium Space making strides, it is evident that NFTs are going to stay. The project's uniqueness and utility are unquestionably solid indicators of long-term viability.
Furthermore, their objective of supporting international artists while also empowering various communities is admirable. The initiative is establishing the groundwork for a better future for the next generation of the modern generation by harnessing NFTs and the metaverse. While some are concerned about the metaverse's implications and the rise of AI, groups like Somnium Space are working hard to construct a hopeful future. It's a future that bridges the gap between creators and consumers, provides value and security to digital goods, and is here to stay, for better or worse.