The Ethereum network has been the backbone of the blockchain industry for years now. It has enabled everyone to build decentralized applications (Dapps) and offer unique fintech services to users across the globe.
Promotion is a crucial aspect of any blockchain project, and Ethereum-based initiatives are no exception. Whether you are promoting an NFT collection, a marketplace, a DEX, a wallet, or a GameFi platform, you've got to have a well-thought-out strategy in place. Each startup has its own set of challenges and opportunities, and your approach to promotion must align with core goals and objectives.
Here's how it's done:
Brand Awareness: Make Your Mark in the Ethereum Ecosystem
PR Like A PRo: How To Nail Public Relations
When it comes to PR, you need to play it smart and savvy. Don't just throw spaghetti at the wall and hope it sticks! You've got to have patience, get deep with your audience, and really understand what makes them tick. Use that intel to create messaging that hits them where it counts. Plus, don't forget to get social! Here are some starting points you might want to consider:
As one of the most reputable cryptocurrency news sources, CoinTelegraph can be an awesome starting point for Ethereum promotion. By publishing articles or press releases on their site, you can draw the eyes and wallets of crypto enthusiasts worldwide and build a passionate following.
Similar to CoinTelegraph, CoinDesk is a well-respected crypto news outlet. By publishing articles or press releases on their site, you can gain exposure to a slew of investors, traders, and developers in and around the Ethereum ecosystem.
Blockworks is a newer media platform that covers the intersection of blockchain and traditional finance. By posting sponsored content there, you can reach an audience of investors and financial professionals who can later kickstart your worldwide integration.
BeinCrypto is a cryptocurrency news site that is popular with both English and Spanish-speaking communities. By publishing content on their site or working with their editorial team to create sponsored content, you can reach a large audience of crypto enthusiasts who are interested in Ethereum and other blockchain projects.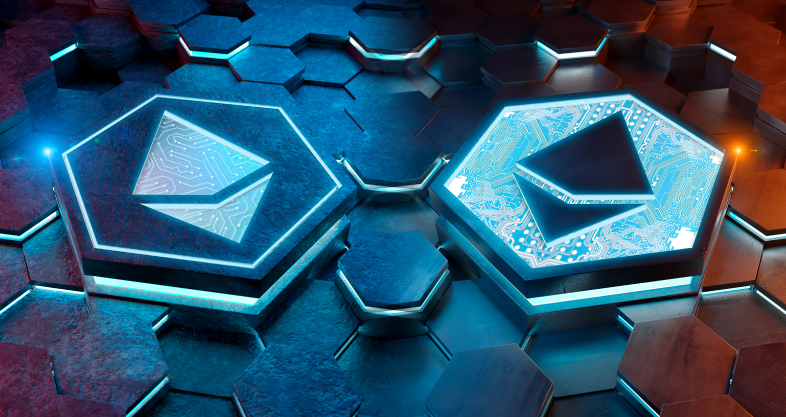 Podcasts That Pop: Broadcasting Your Brilliance
The Ethereum community is buzzing with excitement over the power of podcasts, as they're a great way to connect with a highly engaged and knowledgeable audience. By dropping insights and ideas on these shows, you can make a statement as a true expert in the Ethereum space and generate a ton of buzz around your brainchild. Below are some key podcasts you can feature to start spreading the word:
ETH Daily is a popular podcast that covers the latest news and developments in the Ethereum ecosystem. Hosted by Anthony Sassano and Eric Conner, the podcast features interviews with key players in the space, as well as discussions on topics ranging from DeFi to NFTs.
Epicenter is a podcast that covers blockchain and cryptocurrency topics beyond just Ethereum. The show features interviews with industry experts, as well as discussions on the latest trends and developments in the blockchain space.
The Ethereum Cat Herders podcast is a community-driven podcast that focuses on Ethereum governance and development. The show features interviews with members of the Ethereum community, as well as discussions on important topics such as network upgrades and community coordination.
Fundraising and Partnerships: The Keys to Attracting Token Holders
Launching a new project on Ethereum can be tough, but these launchpads can help you draw investors and skyrocket to success:
Backed by the Ethereum Foundation, this launchpad is a trusted and reliable platform for launching your project. With a rigorous vetting process and access to the Ethereum ecosystem, you can be sure that your project will get the exposure it deserves.
This user-friendly platform is great for whipping up custom tokens and launching sales on Ethereum with just a few clicks. It's perfect for small teams, startups, and anyone looking to get their visions off the ground.
If you're after a launchpad that offers a secure and transparent fundraising process, TrustPad is the way to go. With features like anti-whale mechanisms and automatic liquidity locks, TrustPad ensures a fair distribution of tokens and protects investors.
This cutting-edge launchpad is all about innovation and community. With features like dynamic pricing and decentralized governance, PulsePad is perfect for startups seeking to engage with their users like pros and build a loyal community.
So, whether you're a solo developer or a seasoned team, these launchpads have got your back.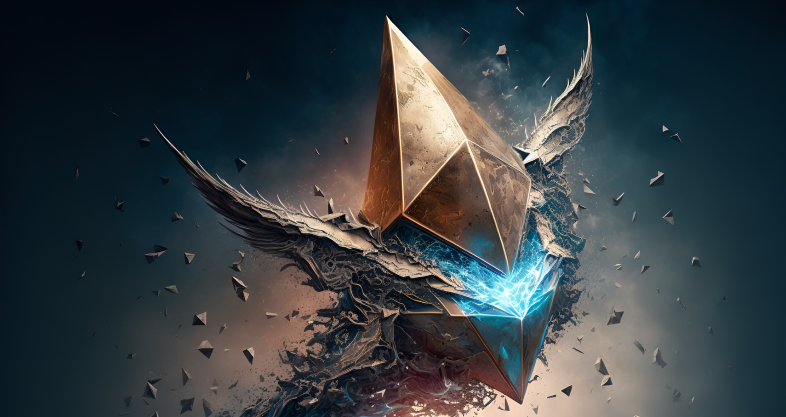 SMM: Social Media Mastery
Making yourself the talk of the town calls for a solid social media strategy. The end goal is to get a horde of potential investors and stakeholders to swarm in with their wallets. In turn, they need to be sure that your offering is the real deal. For that, spare no expense to keep your social media profiles on fire with activity. The community manager is the unsung hero of the whole operation – they're the one keeping a finger on the pulse of the audience, and they're the one making sure your initiative comes off in the best way possible.
Ace Your Fundraising Pitch: Foolproof B2B Strategies
If you want your brainchild to take off, having strong partners is an absolute must. They don't just bring in a more diverse audience but also valuable resources, their own expertise, and credibility. To win over potential partners, you need to target names already reckoned with in the ETH community.
And no, you can't just come to your potential partners with a dull and generic pitch. They're most likely being bombarded with requests from all sorts of blockchain wannabes, so why bother with you? If you want to steal the show, you've got to take the floor with a clear and unique value proposition. Consider creating a pitch deck that sheds light upon your core goals, target audience, and potential benefits for partners. Be sure to highlight any unique features or advantages that set you apart from the competition.
However, don't just limit yourself to Ethereum projects when looking for partners. Organizations or individuals from related industries or with complementary services can help expand your reach and impact as well. And finally, keep in mind that building strong partnerships takes time and effort. Stay patient and persistent in your efforts, and don't get discouraged by minor misgivings along the way.
Reviews that Rock: Building Trust in the Ethereum Community
One surefire way to get the word out is to encourage users to leave reviews on sites like Trustpilot and Yelp. A positive review can make the difference between obscurity and virality, drawing in more users and driving up adoption rates. Reviews are extra-valuable in promotion, as they engender a killer combination of user-generated content and social proof. With these features under your belt, your project can earn a reputation that's hard to ignore. So don't sleep on the value of user reviews – they can be a game-changer.
By coaxing users to leave glowing reviews, you'll increase visibility and build credibility. Positive reviews can also act as a social signal that your project is a winner, which can help foster trust with investors and stakeholders. Plus, review sites tend to have high domain authority, which can help improve your project's rankings on search engines. To really make the most of review sites, it's key to be responsive to negative feedback and use it as an opportunity to improve your project.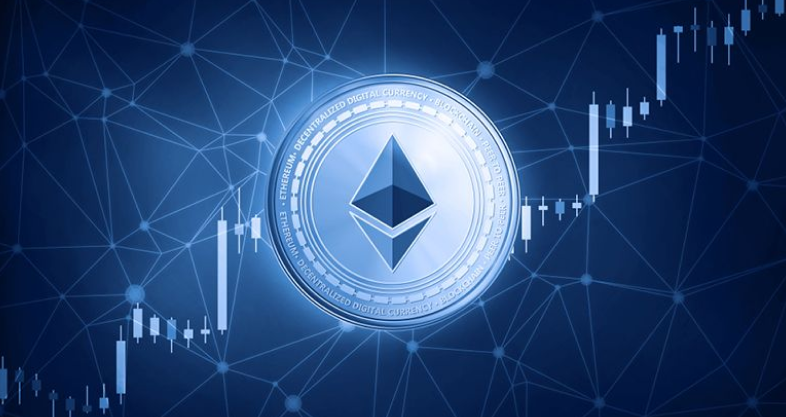 Collaboration Management: Cross-Pollination Makes For Bloom Season
To truly make a blast, you need to bring in the big guns. We're talking about influencers and other projects in the game. These guys can propel your name across new and pastures and give your project some serious street cred.
But not just any influencer or project will do. You need to find someone who speaks to your target audience and has a massive following. That's where tools like BuzzSumo and HypeAuditor come in handy. Search these sites to find your marketing match made in heaven.
And don't forget about partnering with other projects. This can be crucial, especially if they have a similar target audience or offer complementary products or services.
When reaching out to your future allies, make sure you've cooked up a rock-solid pitch that outlines the benefits of working with you. Pro tip: don't forget to offer something in return. It could be exposure, compensation, or even a mutually beneficial partnership.
But proper collaboration is not about merely finding partners. You also need to craft a plan for gauging the success of your collaboration. That means tracking metrics like engagement, brand sentiment, conversions, and ROI. For that, you can leverage tools like Google Analytics, Hootsuite Insights, Mixpanel, Kissmetrics, Crazy Egg, HubSpot, and others.
In short, if you want to succeed, you need to get out there and collaborate like there's no tomorrow!
High-Performance Performance Campaign
A performance campaign focuses on achieving specific goals, such as increasing website traffic, generating leads, or boosting sales. To approach one, it's important to define clear objectives and KPIs, establish your focus group, and tailor the messaging and creative assets accordingly. Social hubs like Twitter, Reddit, and LinkedIn are ideal places to start campaigning. Next, it's about collaborating with established opinion leaders and partnering with a blockchain marketing agency like ICODA for expert guidance and support. Here are some key methods to take your marketing performance to the next level:
Airdrops: Draw Token Holders With Freebies
Airdrops are the ultimate way to excite investors and draw eyes and ears to your offerings. Not only do they give users a freebie, which no one can resist, but they also create a buzz that gets people talking. Just look at Uniswap and 1inch – their airdrops led to a massive surge in user adoption and skyrocketing trading volumes.
Uniswap, a decentralized exchange on Ethereum, distributed 400 UNI tokens to every user who had ever used the platform. This airdrop was worth over $1,200 at the time and helped to boost Uniswap's user base and trading volume. Another example is the 1INCH airdrop, which distributed over 90 million 1INCH tokens to users who had interacted with the platform before December 24, 2020. This airdrop helped to drive awareness and adoption of the 1inch exchange and was the ultimate deciding factor in its success.
According to DappRadar, airdrops were responsible for over 30% of new user acquisitions for Dapps on Ethereum in 2020. And if that's not convincing enough, Dapps that conducted airdrops saw a 50% surge in daily active users. So, if you want to take your project to the moon and beyond, don't miss out on the power of airdrops!
Twitter Elite: Big Guns At Your Service
Twitter is a no-brainer for promoting blockchain projects (or any kind of projects, for that matter). It has the power to connect you with millions of people in seconds and flash your name alongside the biggest names in the field.
To get things rolling, you need to rub shoulders with the big players in the Ethereum community. Follow the likes of Vitalik Buterin, Tim Beiko, EthereumDenver, EthereumJoseph, vdWijden, Marcusdotam, and econoar to get in on the latest trends and news. Of course, you can follow any other accounts relevant to your niche. Engage with their content to build your project's profile and establish yourself as a credible player.
Join any events and discussions hosted by these accounts. Get your name out there and let other aficionados know there's a new player in town.
To get your tweets noticed, use relevant hashtags like #Ethereum, #ETH, and #Blockchain to give your content a boost. With the right hashtags, your tweets will be trending in no time.
Consistency is key. The point is to post regularly and respond to messages and comments as soon as they appear. Your activity on Twitter should be consistent with establishing a solid presence and winning trust in the Ethereum community.
YouTubers for Maximum Promotion Outcome
To take your project across YouTube, you'll need to create some valuable content that really clicks with the viewers. That means crafting informative and engaging videos that showcase the unique benefits of your project. But to really harness the powers of YouTube, you'll need to collaborate with popular YouTube influencers and thought leaders. Let's have a look at a few key players on the Tube.
One great channel promoting Ethereum projects is CryptoBanterGroup. They offer lots of diverse and valuable content, such as interviews with industry experts and reviews of promising new projects. Their connections with well-known figures in the industry give them a constant stream of passionate and engaged viewers.
Another example is CryptoCapitalVenture, which focuses on technical analysis and market insights. The channel offers an in-depth analysis of the Ethereum market and is able to attract a more niche audience of traders and investors.
BitBoyCryptoChannel is another popular channel focusing on providing educational content and reviews of new projects. They have a large and active community of viewers, and their content is easy to grasp, even for beginners.
The TokenMetrics channel provides data-driven analysis and expert insights into the cryptocurrency market. They have a team of experienced analysts and traders who provide in-depth research and market predictions. All that is valuable for investors looking to make informed decisions.
TheCryptoLark channel features interviews with industry experts, reviews of new projects, and market updates.
Lastly, AltcoinBuzz is a popular channel that provides news and analysis of the cryptocurrency market. Like the other channels described above, they produce highly-engaging content and sport a strong community of viewers that you can get a slice of.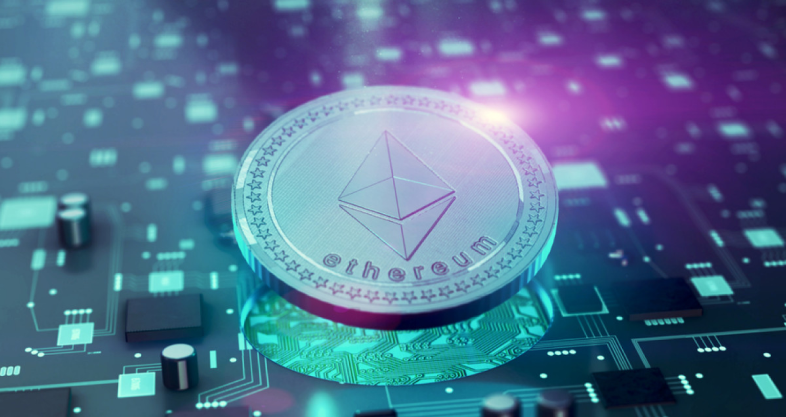 Maximize Your Reach with Paid Traffic
Attracting paid traffic may seem daunting at first. But, with the right tools and strategy under your belt, you can generate hype that will rock conversions and bring in the big bucks. From Google ads to social media powerhouses like Facebook, Instagram, Twitter, and Reddit, the options are endless.
To succeed, you must decide on what kind of audience you're working with and hone in on what tickles their interest. That requires constantly cooking up targeted campaigns tailored specifically for the TA. For instance, if your project targets investors, you can create ads that highlight the benefits of investing in your startup, such as the potential for high returns and its use in decentralized finance (DeFi) applications. Or, if your project targets developers, you can create ads that showcase the technical capabilities of the project and its potential for solving their problems.
Apart from targeting the right audience, it's also crucial to fine-tune your campaigns for maximum impact. This includes using a constant stream of compelling ad copy and visuals, targeting the right keywords, and testing different variations to see what works best. Tracking the progress of your marketing campaign is made easier with data analytics tools such as Google Analytics.
However, beware that the competition for paid traffic in the Ethereum space is fierce. That's why your top priority should be to keep yourself up-to-date with the latest trends and best practices. This includes monitoring industry news and developments, attending events and conferences, and networking with other professionals in the space. By staying informed and leveraging the best tools and strategies, clocking tons of paid traffic will only be a matter of time!
Sector-Specific Tips
Promoting in the NFT and Gamefi sectors can be an uphill battle, but it's a battle worth fighting. The end goal is to establish a rock-solid presence on major platforms like Discord and Twitter.
But it's not just about getting the word out. Half the success is about putting together an awesome team of community managers and admins who can engage with potential customers and answer their sector-specific questions. If you're in the Gamefi space, partnering with established guilds and influencers can help you spread the word.
When it comes to wallet applications, it's all about providing a top-notch user experience. Run some ASA and in-app ads, and highlight your wallet's unique features and benefits. Make it crystal clear why your wallet is the best choice for the potential audience. And remember to establish a clear brand identity and create a roadmap for your project's future. Look to successful projects like Axie Infinity, The Sandbox, and NBA Top Shot for inspiration. They've built massive communities and set the standard for effective marketing and user experience.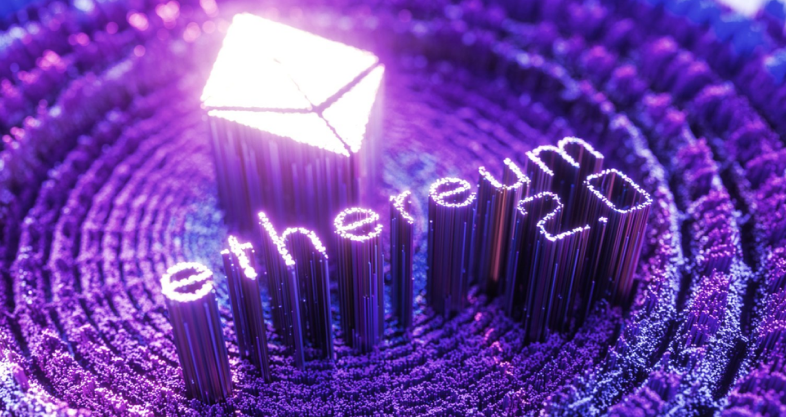 The Key to Successful Blockchain Marketing: ICODA
Marketing a blockchain project can be a daunting task, but with the right help, you can be sure you're going places. That's where ICODA comes in. As a leading blockchain marketing agency, we have years of experience and in-depth knowledge of the blockchain industry. We have helped many projects rise to popularity, and we can do the same for you.
If you're looking to promote your Ethereum project, then we have everything it takes to help you. Our tailored marketing strategies will leverage all the latest promotion tools and tricks, and we'll make sure your project gets the buzz it deserves.At ICODA, we don't just provide marketing services. We also offer lifetime support after the product is launched. This means we'll stay invested in your project and help you achieve long-term success. So why wait? Contact us today, and let's start promoting your blockchain project together!