Play-to-Earn games (P2E) began to develop actively during the pandemic. People who lost their jobs were looking for some way to generate income, and they found it! What could be better? Just play and earn money.
How Does Play-To-Earn Gaming Differ From Free-To-Play?
Free-to-Play games (F2P) are the games that you can play for free. They also belong to monetizing games, but you pay nothing to enter the gaming platform. However, you have to pay if you want to further develop your character or to win. Game developers have a simple task here – you need to think the games over in such a way so that users will be ready to pay for additional rewards on the gaming platform.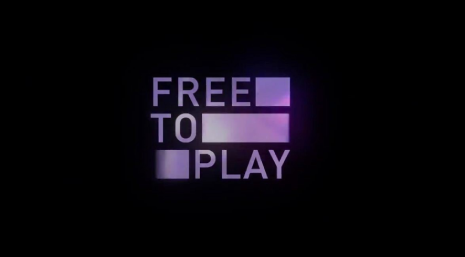 Play-to-Earn games belong to a completely different type of gaming industry. Here the assets earned in the Play-to-Earn gaming process belong to the user. These are blockchain-based crypto games based on smart contracts. All payments are made in-game assets, which, unlike F2P's currency, are traded on external exchanges.
Difficulties of the Play-To-Earn Gaming Industry
Play-to-Earn gaming causes rejection among F2P owners, as it takes the gaming industry to a different level.
Where Do Developers Get Their Income?
At first glance, the development of such a gaming platform looks a little strange. What income will the creators get if all the cryptocurrency of the games "flows" outside the platform? However, the proper business model of P2E games allows all members (users and game developers) to get their income.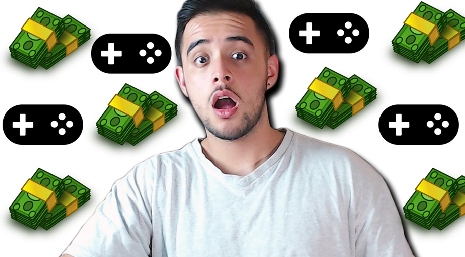 Cryptocurrency Problem
The second reason for complaints is the fundamental rejection of cryptocurrency as a type of payment asset. The lack of regulation and high volatility increases the risks in terms of classic gaming. But if in F2P you can't get any income, but simply invest money in pleasure items, then in Play-to-Earn gaming, you have a chance to get a good income.
Governments Say "No"
From the point of view of legislation, some governments perceive Play-to-Earn games as gambling and try to ban them, like in South Korea. But all these obstacles do not stop people who are ready to replace their official jobs with making money on the gaming platform.
Things to Consider When Developing a Play-To-Earn Game
The economy of P2E games is complex and needs to be thought over at the idea step. It is important not to miss many aspects; otherwise, with the rapid development of the game, it may come to a standstill. Like it happened with Axie Infinity, the most popular Play-to-Earn game.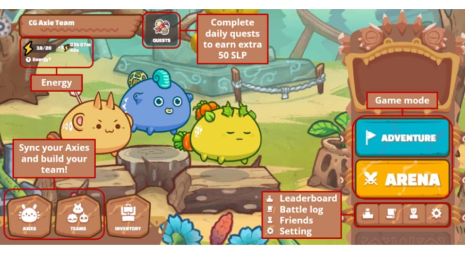 Its model was built on attracting more users, and that created a reputation of a pyramid. The creators did not think about an important point – all Axies remain in the game, and the in-game currency SLP (Smooth Love Potion) is generated upon creation. Thus, when the number of gamers reached a certain level and the influx of new ones slowed down, the offer of Axies exceeded the demand, and the balance was disrupted. The price of Smooth Love Potions tokens began to drop rapidly, and users' incomes decreased. Now the creators of the game are switching to a new business model, upgrading the old one, and we hope that everything will work out for them.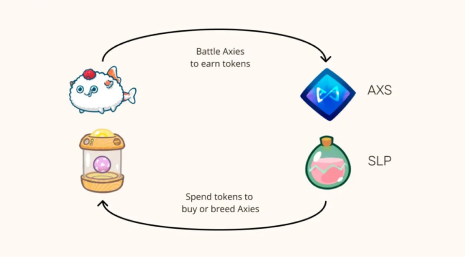 If you got an idea to create a Play-to-Earn game, be sure to take into account the following aspects.
The Forethought of the Playing Model in the Long Term
When a game becomes popular, users spend a lot of time playing it, and they are constantly looking for something new. It is important that all updates and new steps of development fit into the overall concept and do not knock gamers out of the process, even for a short time.
Axie Infinity is now doing just that with the release of the next version since the old one has reached a dead end. The only thing that saves the creators from collapse is that they have almost no competitors, and a large number of users is already presented by dedicated members of the community, and they are ready to wait.
Scalability
The number of gamers can grow rapidly, so you should initially anticipate a constant increase in the load on the game. It is important to consider both technical and playing aspects. By offering collaborative games and increasing ways of generating income, the game developers risk facing a playing crisis with uncontrolled user growth without initial consideration of scalability.
Monetization
The economic aspect of Play-to-Earn gaming is the most important part. It allows the gaming platform to exist. If gamers don't get any income, they lose interest. At the same time, it is important to strike a balance – earning money should not be too easy, and the development team should also make a profit.
You should study the target audience of P2E games in advance to find out how many gamers are ready to invest in the playing process in monetary terms and whether they are generally ready to make purchases.
This is important to understand because, from a marketing point of view, you will be able to attract exactly the target audience that you need. At the planning step, it may turn out that the wrong user cluster was selected, and the project will be doomed to failure. So, prior marketing preparation is essential.
Competitiveness
The Play-to-Earn gaming industry is not yet saturated with offers. Therefore, you can enter it at a relatively low cost – for example. You can make a simpler design. However, competition is growing. It is worth considering what will happen to the game if a stronger opponent appears.
Studying user requests will help you to understand how interesting the game is to the audience in general, how many users it can attract, and what they expect from the gaming platform.
Retention
It is not enough just to attract more users; you also need to retain them. It is best to have a plan for game evolution in respect of finances – what bonuses are you willing to offer, additional methods to increase profits, as well as events.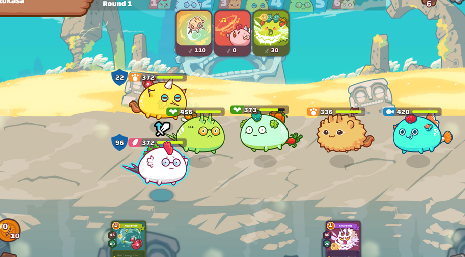 From this point of view, Axie Infinity is a master model. They have not only seasons of PVP battles but even hold offline meetups of game followers, available only for really enthusiastic users. During the season, gamers get a chance to earn additional SLPs.
Scalabilitystability of Virtual Economies
The economic sustainability of blockchain games is formed by going through the above steps, and it shows how high is the possibility of earning money in the game. With the existing volatility of cryptocurrencies, it is quite difficult to maintain a precarious balance and make in-game assets tradable. Users must be willing to invest in games.
The Power of Minting
Minting means a release of non-fungible tokens. NFTs are at the basis of Play-to-Earn games, representing the main assets of gamers with unambiguous ownership. The more popular the NFT game and the higher the turnover is, as well as the cost of in-game assets, the higher the commission for minting. Consequently, the income that the NFT game developers team gets is higher.
Long Life of the Game
This is an important psychological aspect that developers need to shape in the minds of Play-to-Earn's target audience. People are not ready to invest in what they consider temporary. The sense of longevity encourages the target audience to return to NFT games and invest again and again. In the context of blockchain technology, it greatly affects the prices of its token and non-fungible tokens since the cost of a cryptocurrency shows its value to users.
Design Quality
Gradually, with the development of the P2E gaming industry, the requirements of game users will grow. If Axie Infinity, at the initial step of development, had a somewhat utilitarian design and was in vogue, then the latest trend is turning towards the metaverses with the expectation of greater realism and high quality.
Steps of Play-To-Earn Games Development
Unlike the DeFi market, the gaming industry in the blockchain is not yet so competitive, and it is easier to enter it. But, as in traditional gaming, you should strictly adhere to the sequence of steps.
Analysis
Even at the idea step, you should decide on the target audience of the NFT game and find out its expectations. Who is ready to invest in blockchain games? Why is it important? The Axie example showed that their main target audience initially consisted of Filipinos who lost their jobs during the pandemic. Will such a community suit you or do you initially want to attract those who are ready to invest in entertainment, considering income as a nice bonus. Or is it important for you to create a gaming platform for developing nations, whose representatives are ready to devote their lives to the game, considering it as a job?
Overview of Competitors
Analyze competitors and existing games – virtual economies, monetization model, marketing strategy. This will lay the benefits at an early step.
Strategy Development
When you know the main expectations, you can detail the nuances and draw up different plans that will form a single document – a large-scale strategy for your game. It will include virtual economies, monetization, road map, marketing, and more.
Design
The graphic design of game characters and space should be memorable because they represent the game brand. Graphics should be worked out in detail. It is also necessary to provide visual opportunities. For further growth, you can provide initially the opportunity of using virtual and augmented realities or plan it for the future. This will turn the game into a game universe and make it more attractive. Even if the game platform is designed only for users who only want to get income, you should not simplify its graphic design to the maximum. In any case, it should be attractive and original.
Game Development
The back-end and front-end operations start with choosing a gaming platform for development and technology. Will crypto games be deployed on an existing blockchain, or will you decide to create your own? What programming languages should be used? The answers to all these questions will help to build a team of programmers and make a strong product.
When choosing a blockchain, you should pay attention to the speed of transactions and the size of commissions. Users expect dynamics from the game, which means that a long waiting time to make a purchase will conflict with their interests. Too high commissions will reduce the game developers' profit. Smart contracts on the blockchain must be reliable, and the security must be at its best. The network must support non-fungible tokens.
Testing
Usually, automated testing is carried out. It accompanies the entire life cycle of a software product. Like game development, automated testing is an ongoing process.
Marketing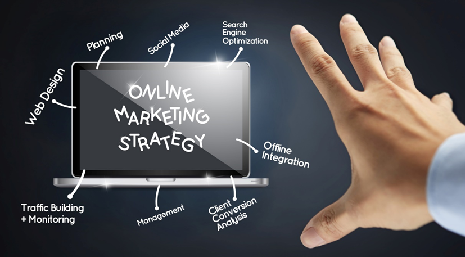 Even the most wonderful idea becomes successful only when users learn about it.
Building a Community
A full-fledged advertising campaign will help you to build a community around the game. It is the ambassadors who contribute to the further promotion of Play-to-Earn games by producing user-generated content and attracting new users. This process is especially successful if the rewards plan for the most loyal users is thought over in advance.
For example, the creators of Axie Infinity took a snapshot of the game in its first year of existence, capturing the most active gamers. A few years later, those people were rewarded with in-game NFTs.
Media Marketing
For promotion, you will need a team of professional marketers who know the nuances of working in the blockchain and the psychology of people who use cryptocurrency. They usually already have access to the best experts and influencers, they are in active contact with the industry media, and they can quickly roll out a comprehensive marketing campaign.
Social Marketing
The experience of creating communities on social platforms and the availability of resources for constant contact with users are also of great importance. This provides a huge set of data for analytics and monitoring the progress of the campaign to optimize it and adjust the strategy.
ICODA Marketing Team
These are the services you can get at the ICODA agency. We have extensive experience in promoting blockchain projects and offer a full range of marketing services tailored to your idea. You can order complex marketing to promote the gaming project on a large scale in all areas. Or you can choose a separate channel. In any case, we will do our best to let as many potential members as possible know about your Play-to-Earn games.