The demand for game creation in the field of NFT P2E (Play-to-Earn) has been on the rise in recent years as the P2E NFT gaming landscape has been evolving more and more. As more players get involved with this new direction, more developers are looking to integrate P2E mechanics into their projects.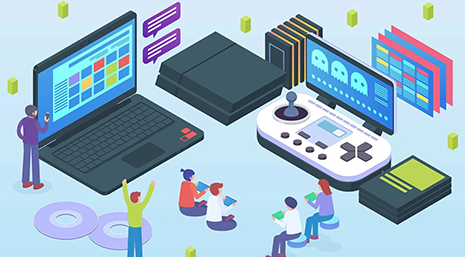 Here at ICODA, we have noticed this shift in gaming developers' interest relatively early on and have been working on strategic ways to include the P2E model in a variety of projects! With the creation of our P2E NFT services done, we are ready to announce them to companies all around the world, but first, we'll go over the current situation of the play-to-earn NFT gaming world.
How a Play-to-Earn Game Works
Play-to-earn is still a relatively new avenue of game development, but many companies and businesses have already found ways how to seamlessly integrate the model into a variety of games.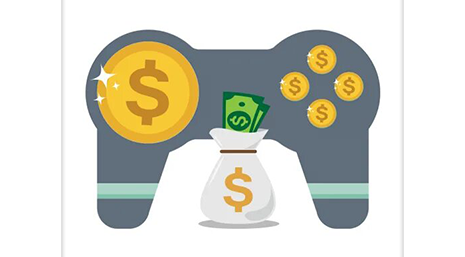 Previously, this model was only used for casino games and other hyper-casual games. Although, recent developments have shown that play-to-earn games are now a much more promising and profitable idea within the gaming industry as a whole.
One of those recent developments was the introduction of blockchain to the formula!
Blockchain Within Play-To-Earn Games
For the uninitiated, blockchain is the safest way to store information in the modern era. Previously this security technology was only used within the sectors of finances and cryptocurrency. Now, blockchain technology is used in many fields, from storage systems to public healthcare. This list includes blockchain games as well!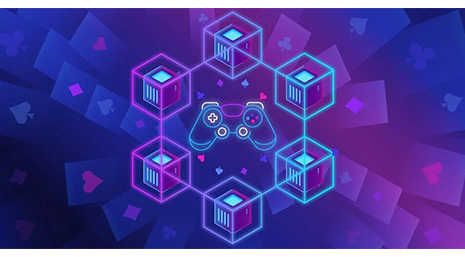 The way a blockchain works is it encodes the information stored within it with 2 separate keys: one public and one private. The information stored within a block is stored there for the entirety of a blockchain's lifetime. The decryption of the data without the proper keys is seen as almost impossible. It would take way too much processing power and time for anyone to tackle. This one simple factor ensures that blockchain games store users' information in the most secure way possible.
In the past, there wasn't a big reason to use this technology for gaming as play-to-earn games operated on fiscal currencies, and transactions were made directly to a player's bank account. Though now, with the introduction of NFTs to the play-to-earn gaming experience, there is now an increased concern about securely storing players' data.
The level of security a blockchain-based game provides ensures that the player's time grinding for NFTs won't be wasted due to fraudulent activity.
How NFT Games Reinvented the Gaming Experience
The popularity of NFT gaming platforms in recent years isn't just a byproduct of rising demand for non-fungible tokens! Nowadays, more and more NFT game developers are focused on providing the players with enthralling experiences instead of building a superficial front for barebones play-to-earn mechanics. Now, play-to-earn is seen as an addition to a gaming experience, not the main subject to build a game around! Various gaming companies in recent years have built story-driven games or intricately designed worlds for their play-to-earn games to make the whole experience more complete!
This simple strategy shift allowed game developers to pull in a wider, more general audience to their NFT games! Although an integral part of the play-to-earn NFT game development process, mass appeal isn't the only thing to take note of when designing NFT games.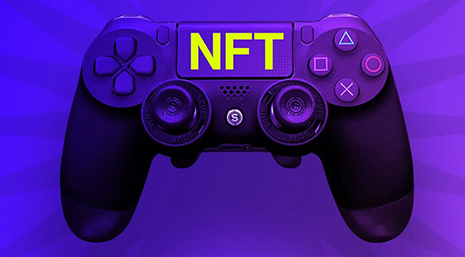 Additionally, the gaming industry benefitted a great deal from the introduction of NFTs as it allowed it to transform from the archaic play-to-earn model to something desired in the modern era. Games are the best conduit for NFT trading as well as traditional video games' mechanics allow for an easy and intuitive way to come back to the trading ecosystem after a financial failure.
The traditional gaming experience is fine-tuned to provide players with excitement and a feeling of accomplishment. These pleasant feelings are then transformed by the NFT play-to-earn games into financial rewards and accomplishments. This new and improved way of playing NFT games is sure to last a long time due to the inherent feeling of accomplishment, and businesses are sure to be interested in funding these developments.
How Play-to-Earn Games Generate Profit
One of the most crucial parts of the NFT game development process is to establish how both the players and the game developers are going to generate profit from the game itself. We shouldn't forget that an NFT game is a business investment primarily and developers need to consider how they're going to be able to monetize the gaming experience that both cover their expenses and doesn't seem shallow to the players.
Play-to-Earn NFT games are very special in this regard as they create a direct line of connection from the player to the developer. As much as the player is willing to spend on a game determines how much they're going to get from it, both material-wise and experience-wise. The more the player invests in a game, the more they usually gain. Additionally, the more the player spends within a certain title, the more enticing it is for the game's developers to continue working on the game and provide players with new content!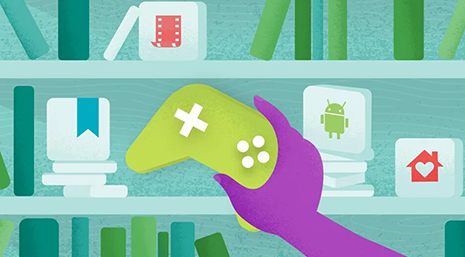 Moreover, this new gaming experience is profitable to both players and developers alike as the decentralized nature of the NFT marketplace provides ample opportunity to cover and, in most cases, exceed the amount spent!
Players acquire in-game assets or in-game items like in any other video game, but where a traditional game would award players with assets confined to the game's world and systems, an NFT game awards players with totally unique tokens that they can use to earn money.
NFT game developers, on the other hand, generate income in a more traditional way, but that is still augmented with the introduction of non-fungible tokens. NFT game development allows for a tangible way to monetize creation and make the profit more long-lasting. Simply put, game developers create the mechanics and other unique factors of a game while making them a non-fungible token. The more players invest in the game, the more sought-after the NFT that the developer created becomes, translating into direct profit for the creators!
ICODA in the Field of NFT Game Developers
At ICODA, we value progress and invention the most. That's why we keep a close eye on industry inventions and new players that come into our field. This has provided us with a unique opportunity to launch our own Play-to-Earn NFT game development services.
In general, we focus on integrating NFT and Blockchain technology into a variety of business models, including the NFT gaming platform model. With NFT and Blockchain gaming experience under our belt, we are sure to bring the best technology and service to any company that needs help!
Our services include building and integrating a P2E NFT gaming solution for any company around the world. In addition, our talented design team is sure to bring the model a much-needed flare and style while also making the whole system easily read and understood from a glance. Moreover, ICODA provides post-release tech support to the solutions we helped bring. This is a huge money-saving opportunity for your business as you won't need to spend additional funds to teach your development team how to work with any of our solutions!
ICODA NFT Experience
ICODA has been a prominent company in the field of non-fungible tokens, and over the years, we helped create all kinds of platforms and blockchain-based solutions. Seeing as the field of P2E NFT games borrows heavily from our field of expertise, we can bring the same robust technology that we use in the development of all kinds and seamlessly integrate it into any project your development team is currently working on!
So far, an enormous number of businesses across the whole world have relied upon and put trust in ICODA to develop an astounding P2E NFT gaming experience. So why shouldn't you? Our development team is vast and always growing in size, which ensures that we can find a suitable team and a suitable NFT gaming development process for your goals!
More Improvements to Come
ICODA has been known and beloved for providing a variety of services, but by far, the most popular and sought-after service is NFT exchange services. While we already provide incredibly fast and efficient means of exchanging NFT between accounts and wallets alike, we're still coming up with new ways and ideas on how to take it up a notch!
Our team is currently working on improving an already excellent exchange process that our company has been providing businesses for years. We believe that there is no limit to progress and that perfection can always be improved further.
Join us and receive access to innovative ways of exchanging NFTs in P2E Games that are faster and more secure than anything on the current market!
ICODA's Project Development and Maintenance
When a business contacts us first, we try to nail down the concept of the game the business proposes or what end goals the business is trying to reach in the Play-to-Earn gaming sphere. After the general idea of the project is ready, we pick out the right team for the job. Among our numbers are experts in many fields from a variety of countries, so there's a team for virtually any project!
Once all this is done, our development team will contact your business directly, whereupon they can establish a partnership with in-house developers. This way, we make sure that your vision of the P2E experience you're trying to evoke isn't muddied by the introduction of other people into the project.
In the end, after all, development and coding have been completed, you can use ICODA's marketing services to make the whole world know about your upcoming release! Additionally, for the first few years of your game running, ICODA will provide 24/7 support and maintenance, ensuring that everything goes smoothly even after the initial release! Our support team will be glad to lend a helping hand when it's needed providing your gaming experience with our robust and advanced security and audit systems.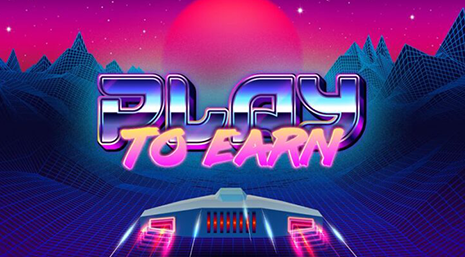 How You Can Learn More About ICODA's Services
While the information that we have provided you in this article is accurate and complete, we recommend you visit our website, where you can learn more about ICODA services and how they can empower your current business model.
We work in many fields, from marketing to development, and it is bound to be a service that fits the specific need of your business. Moreover, you can contact us, and we can help determine the aspects of your business that can be improved or help you pick out a service that will be the most advantageous in accomplishing your goals.
Here at ICODA, we value progress the most, and we help bring that progress and prosperity into the lives of many people around the world. We employ talent from any sphere of work and part of the world to ensure that we're the best service provider in the business.
Currently, we're already working with millions of clients in the world and providing the best experience possible. With our help, thousands of companies made their next big hit in the field of Play-to-Earn NFT games.
Be brave and step into the next chapter of game development with ICODA!