Are you ready to take your Avalanche blockchain project to the next level? Do you want to see it skyrocket to success and gain the attention it deserves? Then buckle up and get ready for a wild ride because you're about to learn how to unleash secret powers of promotion and make your project the talk of the town.
From guerrilla marketing tactics to social media strategies, we've got all the tips and tricks you need to make your project shine like a diamond in the rough. Don't let your Avalanche project get buried in the snow! Let's dive in!
Increase Brand Awareness in the Avax Space
PRogressive PRroject PRomotion
If you're dead set on making a splash in the AVAX space, then it's time to step up your game and unleash your marketing prowess. A well-crafted PR campaign can work wonders in boosting brand awareness and attracting investment. So why not reach out to the big guns in blockchain and cryptocurrency news, like CoinDesk, CoinTelegraph, BeInCrypto, NewsBTC, and Blockworks? Hit them up with a pitch that showcases your project's unique value proposition in a way that speaks to its readers. Engage with them on social media and show them what you're made of.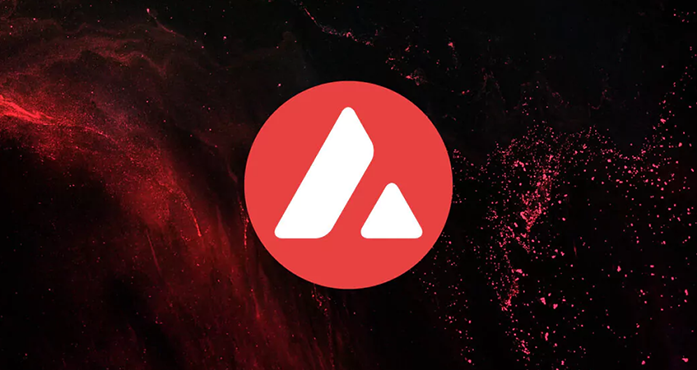 Hit these links to browse around:
https://www.coindesk.com/tag/avalanche/
https://cointelegraph.com/tags/avalanche
https://beincrypto.com/avalanche-avax-news/
https://www.newsbtc.com/tag/avalanche/
https://blockworks.co/tag/avalanche
Reach Their Hearts Through Their Ears With Podcasts
Podcasts are a powerful weapon to have in your marketing arsenal. Find shows that cover blockchain, cryptocurrency, and fintech topics and have a substantial following. Make sure they have covered the Avalanche blockchain before. Reach out to the podcasters with a pitch that is clear, concise, and packs a punch. Once the episode is live, share it like a boss on your website, social media channels, and other marketing materials, and get people listening!
How to Kickstart Your Sales With Launchpads
An Avalanche Launchpad is where things get snowballing. ICOs, IEOs, and other types of token offerings all happen here. Their ace in the hole is that they can help you go big in a secure and regulated manner. With a reputable launchpad by your side, you'll be able to tap into an extensive network of potential investors and supercharge your marketing and promotional efforts.
Launchpads are also your secret weapon to navigate the complex legal landscape of blockchain. With their expert guidance, you'll ensure that your Avalanche project is fully compliant with all relevant regulations.
Partnering with a launchpad is the ultimate power move to Create a buzz that sets the tone and makes waves in the industry. With their rigorous vetting process, you'll be showcasing your guns alongside only the highest quality and legitimate names. By working with a launchpad, you'll send a powerful signal to investors – namely, that your project has been thoroughly vetted and is an exceptional investment opportunity.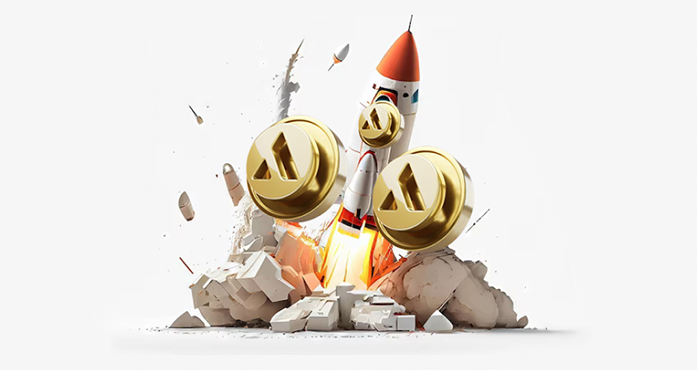 Here are some powerful launchpads to give you that starting kick:
Your competition will fall like snowflakes!
B2B or not B2B?
When it comes to wooing B2B clients, you've got to bring your A-game. For starters, you need to make it absolutely clear that your project is not just a game-changer but a game-winner that will skyrocket its business value, slash expenses, and boost efficiency. To make this happen, you'll need to back up your claims with hard data and practical use cases that demonstrate how your vision has already transformed other big players in the industry.
Don't shy away from addressing security and compliance concerns head-on, and flaunt the unmatched skills and industry knowledge of your team to seal the deal. And when those tough technical questions arise, be ready to bring the heat with a killer combo of hard-hitting facts and IRL examples. With these tips in your arsenal, you'll be unstoppable in your quest to make your Avalanche blockchain project a B2B hit.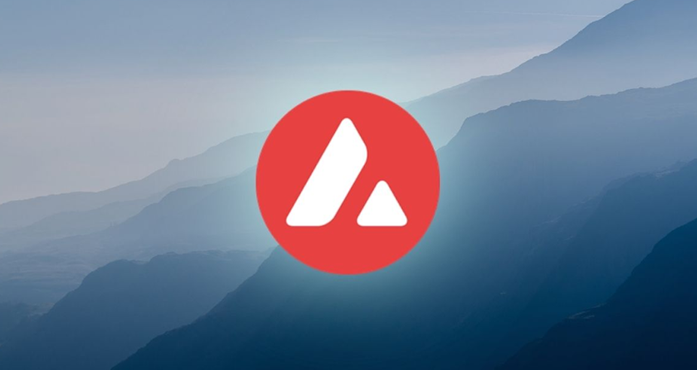 By the way, here's some food for thought: did you know that the global blockchain market has been predicted to reach $39.7 billion by 2025? That's a growth rate of over 67% from 2020! As more and more businesses turn to blockchain technology for its unparalleled security and efficiency, the opportunities for B2B blockchain projects are virtually limitless. So if you're looking to make a splash in this booming industry, it's time to step up your game and show B2B clients what your Avalanche blockchain project can really do.
Collaboration Is Key! Here's How to Do It Like a Pro
Join Forces With Opinion Leaders
Partnering with Avalanche blockchain opinion leaders can build awareness and credibility for your project. You want to seek out those with a strong follower base and a passion for innovation. Developers, influencers, and community managers are all excellent candidates. But here's the catch: you need to show them that your project is the real deal. Develop a clear and compelling value proposition that aligns with their goals and watch the magic happen.
Build Trust and Rapport
Once you've found your dream team, it's time to build trust and rapport. Show them you're not indifferent to their content, attend their events and meetups, pay homage, and offer to collaborate. Keep coming up with new evidence of what makes your proposition unique and valuable. Offer insights, content, or tools to help their followers connect with your vision and its potential. And hey, why not take it to the next level and get your own ambassador who has access to big money? The sky's the limit when you work with the best!
Performance Campaign: For the AVAX-Perienced
Airdrops
Airdrops are a fantastic way to hand those sweet fresh tokens around and get people talking about them! There are tons of platforms out there that you can leverage to conduct an airdrop, including:
Airdrop King
AirdropBob
Coin Airdrops
Airdropster
Airdrops.io
MyCointainer
Dropil
Bounty0x
Crypto Adventure
Gleam.io
Sweep
But remember, not all platforms are created equal. Choose wisely, do your DD, and make sure the platform aligns with your core goals and values. Also, ensure you have the savvy for a banger promotion campaign! Using social media, forums, and email newsletters, you can attract even more potential investors ready to throw in some fuel for your Moon rocket.
Helpful Tips
Keep your Tweets about you
Twitter is excellent for fostering a strong community and keeping followers in the loop on your latest feats. With a large user base and easy and quick communication, Twitter is an effective way to engage with potential investors or customers. By using hashtags and other relevant keywords, you can target specific groups of people who've had no idea just how much they needed your project. To start promoting your Avalanche project on Twitter, check out the Twitter bloggers with a massive following who can help spread the word!
Here are some Twitter names itching to hashtag you in their tweets:
YouTube: Breathe Life Into Your Visuals
Promoting your blockchain project on YouTube can be more impactful than on Twitter. Its reach of over 2 billion active monthly casually beats that of Twitter, which can only boast ~330 million users. YouTube bloggers can really knock it out of the park for you with in-depth analysis and insights about your project. Unlike Twitter, which is more of a storefront for thoughts out loud, YouTube content can educate your audience, generating tons of interest and equating your project to value.
With longer-form content and catchy visuals showing off your project's key benefits, you can make a big and lasting impact on your audience. YouTube also allows for audience engagement through comments and live streams, building a community around your project.
You can breathe life into your project's visuals here:
Avalanche – official
Paid Traffic: Get an Avalanche of Users
Attracting paid traffic to your Avalanche blockchain project can be a powerful way to reach a wider audience and generate more interest. Platforms like Google Ads, Facebook, Instagram, Twitter, Reddit, and Yandex Direct can help target specific audiences who are interested in blockchain and cryptocurrency.
Clearly highlight the key benefits of your project and what makes it unique, using attention-grabbing headlines and visuals to capture the viewer's attention. Consider offering incentives to people who click on your ads, such as early access to your project or exclusive discounts. Get ready to make a splash with paid traffic!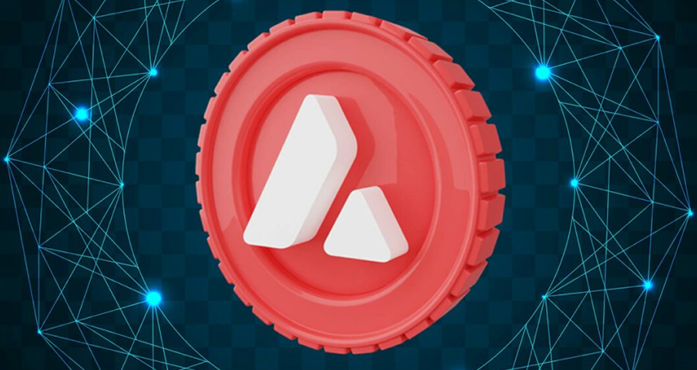 Don't Just Stop There
Well then, you've listed your Avalanche blockchain project and have promoted it like a boss, but the journey doesn't end there. It's actually time to crank up the heat and keep things snowballing. Here's how to do it:
Social Media Engagement
When it comes to promoting anything, you really can't go wrong with social networks, and promoting a project on Avalanche is no exception. Twitter, Reddit, Telegram, and other social media platforms are waiting for you to leverage their powers! Whether you want to flaunt your feats, share updates on how your project has been making strides, or announce partnerships or recent or upcoming milestones – social media is the place to go.
Make sure to bond with your followers, and be quick to address any questions and feedback. Join whatever thematic forums you can find, connect with the Avalanche community and make a solid and reputable name for yourself. To amp up the excitement, offer bonuses, hold contests and giveaways, and set up referral programs. Get creative and watch your project's popularity soar!
Feature on Major Outlets
Getting featured on major outlets like CMC and Coingecko can give your project the boost it needs. Listing on major exchanges will also increase traffic and attract more holders. Need help with liquidity volumes? Look no further than Gocha.io. Our automation platform provides comprehensive services in trading, market-making, and more. With Gocha.io, you can focus on your project while we handle the trading. Let's take your project to the moon!