We can all see that crypto gaming will significantly improve the adoption of cryptocurrencies and blockchain technology, which is why we're not surprised to see the GameFi ecosystem expanding at an unprecedented pace.
GameFi projects are basically similar to any other industry, but their marketing strategy is usually different from that of traditional businesses. The problem most GameFi projects face is that they don't have the knowledge to design an action plan that will help them maximize conversion.
If you find yourself in a similar situation, read on as we've provided a detailed guide on GameFi marketing.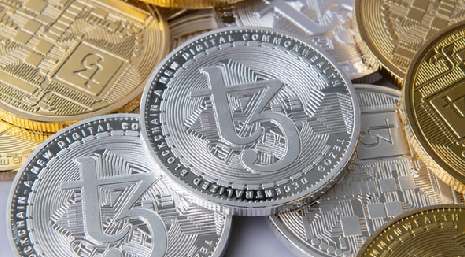 What Is GameFi?
GameFi is a popular new crypto trend that integrates decentralized finance (DeFi) and non-fungible tokens (NFTs) into the blockchain platform to create a gaming experience.
Traditional online games use a "pay-to-play" approach that allows users to buy upgrades to gain the upper hand over others. However, GameFi uses a "play-to-earn" strategy.
In order to encourage players to engage with and advance in the games, this model offers them a chance to earn real money. In certain circumstances, this allows players to earn a full-time income.
As you can expect, this is the main reason why play-to-earn crypto games have caught on so much in recent times. Who doesn't want to earn crypto while gaming? That is what GameFi offers.
Where Should GameFi Marketing Start?
The starting point for marketing is assessing the value proposition of a blockchain gaming project and developing a particular set of tactics and strategies for marketing it to target users.
Marketing is similar to the process of promoting decentralized initiatives from other industries. Of course, there is no denying that many gamers will need to interact at some point and realize the value of combining gaming and finance.
Top GameFi Marketing Channels for GameFi projects
As with any product or project in any industry, blockchain game developers must target their marketing efforts to multiple marketing channels, e.g., social media and crypto ad networks, for maximum conversion.
However, the game's sentimental value and profitability potential should be considered during the game development process.
For example, if a GameFi project wants to sell NFTs under this model, they should treat them like a genuine NFT product while also contemplating why and how long they will be valuable.
Here, we'll explore some of these channels right now.
Social Media Marketing
When marketing GameFi on social media, it is crucial to realize that paid ads will outweigh organic visibility in many cases. There are two reasons for this: first, the average person usually doesn't know much about GameFi.
Second, it's essential to know that an organic presence on social media requires a steady supply of exciting and instructional GameFi content, which is clearly hard, if not impossible.
Paid ads on Facebook, Twitter, and YouTube can accelerate awareness of a GameFi project idea. On the other hand, Reddit can provide excellent organic visibility and an engaged user base.
Setting up a Discord account can also be a successful technique for attracting serious users. The clubhouse also appeals to a young, lively user who understands bitcoin and DeFi.
Influencer Marketing
A famous influencer playing and talking about GameFi will surely boost GameFi's popularity. Influencers are online celebrities with large followings and fans.
You can even seek help from the gaming community. There are already famous YouTubers, Instagram models, streamers, and others with loyal fan bases that follow and value their advice.
Blogging
It may seem a bit old-fashioned, but crypto game developers could really benefit from a solid blog. If a GameFi project team does not want to provide an entire blog for the GameFi campaign, they can experiment with guest posts or a news article.
Blogs offer financial opportunities as they develop and rise in rankings. Although achieving high Google rankings in this industry should be relatively easy, it is critical to note that all suggested strategies must be strictly followed.
Gamer Engagement
If the blockchain platform and cryptocurrencies have one thing going for them, it's that a passionate community will stick with them through thick and thin. That is an ideal platform for developers to run their marketing campaigns.
Shifting to platforms like Reddit and Quora will provide you instant (and free!) access to many users interested in these topics. Millions of gamers have signed up for numerous groups discussing blockchain technology initiatives on platforms like Reddit.
Getting a GameFi Marketing Agency
Marketers must be trained to implement campaigns when it comes to marketing in the crypto industry, especially GameFi. This is where GameFi marketing agencies can shine.
There are reputable crypto ad networks and blockchain marketing agencies that offer GameFi services tailored to the needs of the Web 3.0 sector. They help companies with SEO, blogging, social media, PR, and influencer marketing.
How to Find a Reliable Marketing Agency?
Of course, with so many marketing agencies to choose from, it can be challenging to find the one that meets your specific needs and goals. To help narrow down your search, we've created a step-by-step guide.
Set Clear Goals
Like any other business or industry, marketing can only be successful if you have a clear, achievable goal. You also need to be upfront with the marketing agency about that goal.
If you have a clear idea of what you want to achieve with your marketing strategies, it will be much easier to find a GameFi marketing agency that meets all your requirements.
For example, if you want to develop a strong content marketing plan, you need a team that specializes in SEO strategies and content development, not an agency that specializes in social media.
So the first step is to define what you expect from marketing. This will streamline communication and simplify the decision-making process by allowing you to express those goals to the marketing agency.
Consider Your Financial Resources
Once you've established clear goals for your marketing plan, it's time to crunch the numbers and make sure those objectives are achievable.
This may not be the most enjoyable aspect of your marketing, but knowing your current financial situation will save you from working with agencies that charge hefty fees.
If you know your realistic marketing budget, you can save yourself some time and stick with those that fit the budget.
Pick an Expert in GameFi Marketing
After setting your goals and estimating your marketing budget, it's time to talk about expertise.
One thing you need to know about marketing agencies is that each agency has a different area of expertise. Some get great results in the food industry, but not so much in the sports industry. You can not hire just anyone.
One of the elements of developing a successful marketing plan is to work with a company that specializes in the area and has fully mastered this new space. A typical advertising agency will not get you where you want to go.
GameFi is the interplay of gaming and cryptocurrency, and the agency you hire should know both to navigate the long journey of marketing.
To properly promote an earn-to-play game, developers must collaborate with a group of expert marketers who can communicate with players in their terminology and interact with them through their preferred channels.
Check Reviews & Track Records
Monitoring online reviews can be an effective strategy. It helps you see how the marketing agency usually interacts with its clients.
When looking for marketing agencies, you can ask for a portfolio or references.
Reviewing the team's previous work for other customers will give you a basic understanding of how they work and show you the results achieved, so you can make sure they meet your goals and needs.
In addition, it's usually a good idea to look for customer feedback online, as this can help with decision-making. However, caution should be used when evaluating testimonials.
Do not be discouraged immediately if an agency has received only excellent online feedback except for a single unfavorable review. You can follow up with that client, find out what went wrong, and make changes.
Don't Shy From Asking Questions
Communication is the foundation of every successful cooperation. To find the best marketing firm for the GameFi project, define your objectives accurately and ask as many questions as you need.
If you ask insightful questions and have no concerns about the agency's creative and marketing processes, you can then make an informed decision based on detailed facts.
Find One that Shares Your Values
This point applies to all businesses, not just GameFi. When determining who to work with, choose an agency whose values are similar to yours. One of the most vital elements is to create synergies that lead to better promotion and greater brand recognition, which is impossible if you disagree with your partners on basic issues.
Bottom Line
Marketing a GameFi product requires dedication, intelligent thinking, and thick skin.
Above all, it needs industry-specific expertise as well as a thorough grasp of the new digital environment. When GameFi businesses work with conventional marketing companies that do not know the gaming industry or the crypto sector, they can run into difficulties.
If the marketing team does not understand the technologies and potential behind this new sector, they will be unable to accurately communicate your value. That's all you need to know.
While you may still use a traditional marketing firm for marketing a GameFi project, your safest bet is to work with experienced marketing experts that specialize in blockchain gaming and crypto and comprehend your goals and values as a company.
That is the recipe for success. If you need more, you can always visit us at ICODA. We have the answers to your questions and are always ready to help you stand out from the crowd and reach the best results.
We have partnered with a wide range of cryptocurrency, gaming and blockchain companies and played a key role in helping them raise more than $350 million in funding this year.