White Paper (whitepaper, WP) is the key document for every Initial Coin Offering campaign. This is a detailed description of the stages and details of the project, which should inspire confidence among potential investors. Thus, WP should combine «selling» writing techniques, carefully calibrated technical and legal formulations, and competent justifications for the quality of the ICO itself.
The development of a document is a large-scale work, which necessarily involves consultants in programming and technical support, legal and financial aspects. In the end, the project receives a kind of hybrid of technical guidance, a business plan, and a commercial proposal for potential investors.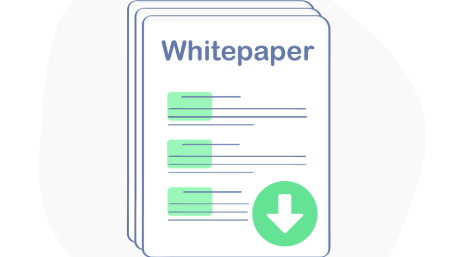 What Is White Paper?
The term White Paper has something in common with the white book. Initially, this concept meant the official report on political events provided to Parliament by the British government. Especially famous are Churchill's White Papers, which were published between 1922 and 1939.
In the early 1990s, the term took on a marketing meaning when it began to be used in relation to valuable, useful materials used mainly in the B2B sector.
Today whitepaper is a powerful B2B marketing tool. This is a hybrid of a magazine article and a pamphlet. It takes an objective educational approach with compelling corporate messages.
Michael Stelzner, a renowned WP guru and bestselling author of WP, defines a white paper as a document that addresses a problem readers are facing. In his writings, he makes a compelling case for a specific approach to solving this problem and explains why the white paper is preferred.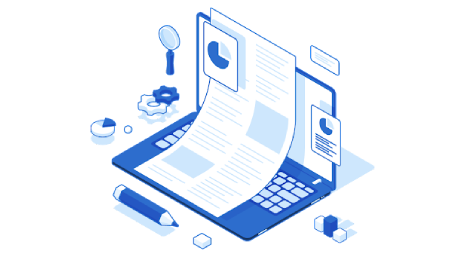 White Paper as a Powerful Marketing Tool
So, as was already mentioned, White Paper is a powerful marketing tool. It is an integral part of the company's content strategy. The purpose of a white paper is to provide useful information about solving a specific problem.
Let's consider examples of marketing tools that partially overlap with whitepaper tasks:
Marketing Kit
This is a Text Document, which, like the white paper, works out fears and objections. But the only difference is that it is advertising and is aimed at selling, and not at the training and development of the client, from an informational point of view. In addition, White Paper almost never talks about the company directly.
Lead Magnet
This is one of the types of useful content, in exchange for which we take contacts from visitors. White Paper can be partly called a lead magnet, but it is not always recommended to change it to customer contacts since, in practice, the topic of White Papers is not as loud and attractive as lead magnets.
Commercial Offer
This is a brief conclusion about your offer for an already interested client. As for the white paper, in this case, the opposite is true — there are no ads. This is a longer document, which is mainly aimed at a person who has many questions than just «How to pay?» and «What makes you better than others?».
So, to summarize, we can say that a white paper is a combination of several marketing tools at once.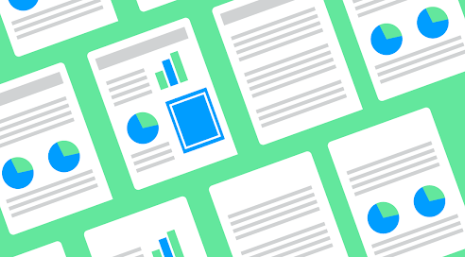 White Paper and Its Analogs
Free ebooks, manuals, and various how-to guides are widespread in the info business, which is different from real white papers. But what is the difference between WP and eBook?
Ebook is considered to be a broader concept than WP. An ebook is an electronic book: from children's fairy tales to programming manuals. Talk about marketing ebooks. They can be downright watery and are more of an informational one. This is how they solve a specific problem.
White Paper is also an ebook, but it has a specific format and content. But the most important thing is that it always contains concentrated useful information. The difference between an e-brochure and WP is even more noticeable, although information useful to the client can also be placed there, but with some differences:
Often, in an e-brochure, images take precedence over graphic data. This is clear because the purpose of the brochure is to sell the product. There are no business solutions in the e-brochure. This should be regarded as informational material that is aimed at emotions so that the thought «I want this for myself» is born in the mind of the reader.
Another thing to consider is that WP ideas and tools can be applied to your business right away, unlike a brochure. This is the main difference between White Paper and its fellows. Only at first glance, it may seem that there is a lot in common between the white paper and the ebook, but in reality, it is not.
Key Features
A detailed review of white paper characteristics, as well as distinguishing features from other formats, will allow us to fully answer the question of what White Paper is:
This is a presentation of an exclusively applied nature, in which there is no place for advertising slogans and cool epithets addressed to the company. In the case of white paper, a completely different tactic works, based on the suggestion of the thought of buying through facts, expertise, and a discreet demonstration of the benefits and advantages of using the product. Self-presentation is recommended to be left to other forms of communication.
As for white paper volumes, it can be both a long read and more. It all depends on the topics. One way or another, it should not be confused with a long read since the issue in the white paper is more social. Thus, the volume ranges from 5 to 50 pages of text, and sometimes more.
As a rule, white paper contains illustrations, diagrams, tables, and explanatory diagrams in order to perceive information.
The task of a white paper is to present information about a product or a specific issue in an interesting and simple way.
These features are especially noticeable in the case of projects powered by blockchain technology.
Varieties of White Papers
For example, Gordon Graham, who is considered a recognized expert in the field of whitepaper creation, divides them into 3 main categories:
Backgrounder. It is a meaningful story about the product/service, in what areas it is useful, to whom it helped, the history of development, and an overview of the benefits.
Problem and solution. In this case, the emphasis is on the «pains» of the client or the target audience. The authors present a guide to solving a specific problem based on arguments, facts, and useful information. This gives companies the right to receive «Expert» status and increase brand loyalty;
Study. This is a summary of the latest trends, news, and state of affairs in the industry.
Objectives of the White Paper
White Paper has several goals, namely:
Bringing trust and loyalty to the company.
Boosting sales volumes and conversions. In this case, not advertising in search engines is used, but an expert strategy.
Increasing lead generation.
Improving your brand awareness.
Support new products or services.
All in all, a whitepaper can be called a multi-functional marketing tool, which makes it extremely effective.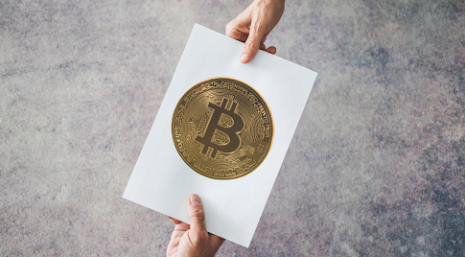 Why Is White Paper Effective?
Actually, talking about the effectiveness of white papers, several main points should be highlighted.
The popularity of white papers is still gaining momentum in marketing.
Its non-commercial format encourages voluntary reading and sharing. The title and cover suggest that studying it will be beneficial.
White Paper is designed in such a way that they want to share it with colleagues, acquaintances, and everyone who is interested in this topic.
Applied and useful content that is in a white paper. Popular in terms of expertise in the B2B segment.
The audience likes it when their questions are solved, prompted, and advised. And this, in turn, increases the level of loyalty and trust of potential customers.
White Paper is a source of quality and targeted lead generation. Because only those who are interested in a particular topic will get acquainted with this content, it means that they will be interested in your company's trade offers.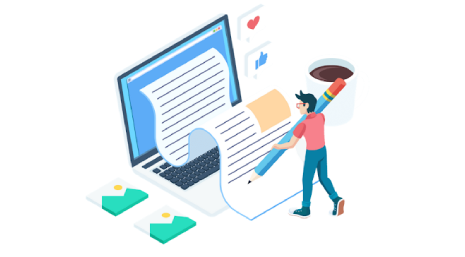 How to Understand if Your Company Needs a White Paper?
White Paper is a must-have in 3 cases:
If the company sells something new
This may be what heralds a change in the industry. The target audience does not always understand what the product is good for and what problems it solves. White Paper is designed to convey this information.
If the company sells something complex
Sometimes it is difficult to understand why this program or technology is needed if there are complex concepts and a narrow purpose around it. In this case, you can not do without a simple technical explanation, reviews, and examples. Of course, the industry needs the product, but you need to spend time on the belief that it is useful for people and other companies. Sometimes the client is not aware of the need.
If the company sells something expensive
Not everyone is ready to immediately give a large amount. A potential buyer should know what he is giving money for. Here white paper will help both the company and the client to complete the deal. Breaking down the characteristics along with a story about the benefits will speed up the decision.
Many white papers are created in the B2B segment.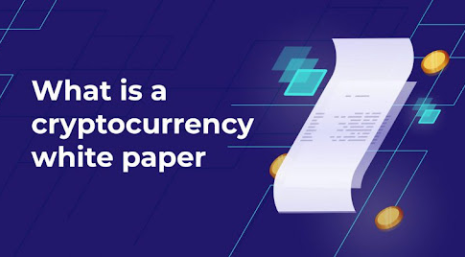 Who Can Create a High-Quality White Paper?
As a rule, a team of a designer, an editor, a copywriter, and an industry specialist is involved in the creation of a White Paper. It is obvious that the text is written by a person who is well versed in the subject or knows absolutely everything about the product.
The creation of White Paper can be mastered by one person, but in this case, the work stretches for a long time.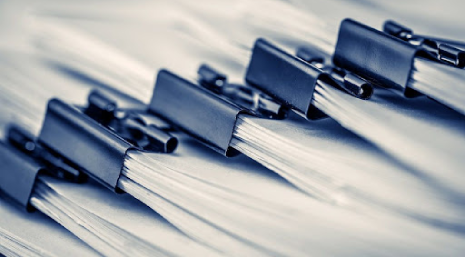 How to Write White Paper?
Creating a white paper should be informative, constructive, and not boring at the same time. It is highly likely that the reader will close your material when they see a dry statement of facts. It is not enough to simply organize information.
Creation of White Paper
So choose the right theme. And so that it was interesting to the target audience. The theme under the exclusive sauce also works well. For example, when a white paper is devoted to an issue that is either little written about, or there is no information on it at all. But remember that this marketing tool demonstrates the competence and usefulness of the company.
Work on WP takes a week, a month, or even more. But do not be afraid of this, because all efforts are more than paid off. Let's look at a few common mistakes when creating a whitepaper. Knowing about them will help you avoid them.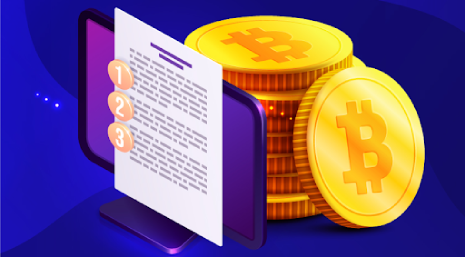 What Mistakes Should Be Avoided?
Surface Presentation of the Question
A bunch of «interesting facts and figures» from Google is not what this document is being opened for. The reader is interested in an objective and high-quality narrative.
An Abundance of Theory
It's just that the theory looks boring. People are much more interested in real cases and the experience of market players and practical guides.
Repulsive Design or Lack of It
Good design improves the perception of the text. Content can be unique, but it doesn't make sense if it's ugly. Therefore, a designer is involved in creating a white paper.
How to Make White Paper?
The White Paper should be easy to read on PC and mobile devices. As the share of mobile traffic usage is increasing, more people are using it to view documents on smartphones. In this case, the adaptive design comes to the rescue. So make sure that the smartphone screen has sufficiently large images and buttons and that the font is readable. For example, the PDF format is not relevant for phones – you have to zoom in all the time.
White Paper Design
It is worth thinking about the design in advance as part of the white paper concept. The creators of White Paper pay a lot of attention to colors, layout, and design of graphs and diagrams. The design should focus on the main information and structure it. Use for this :
quotations — highlight the key idea and therefore stand out against the background of the text. A good example is the layout of magazines;
large headings — thanks to them, the reader can easily navigate the text;
empty spaces, spaces, and paragraphs — focus on the narrative, and the division into paragraphs turns the canvas of text into easy-to-read blocks;
tables — sometimes convey information better than text;
design adaptation to the theme and values ​​of the target audience. For example, neon colors or a minimalist design will look good if your white paper is about IT technology.
Where to Place the White Paper
It is logical that the White Paper must be distributed in order to have an effect. Approach this question with caution, namely, what is the purpose of the White Paper.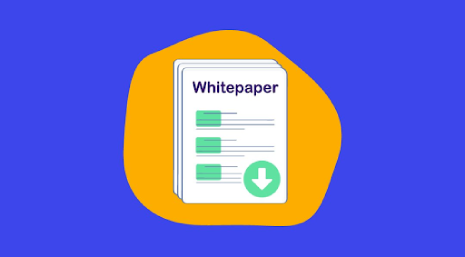 Access to the White Paper: Private or Public?
As mentioned above, a whitepaper is a source of lead generation. Use this as a mechanism to engage your audience in your conversion funnel. Many users are willing to share contact details in exchange for exclusive and valuable information. Therefore, the content must be of exceptionally high quality.
However, this approach implies that not many users will read the whitepaper. Firstly, search engines do not index content hidden behind forms, and secondly, not everyone is ready to share personal contacts. Nevertheless, if lead generation is important for the company, it is worth opting for closed access.
Restricted access is a different story. Often, the audience can get access to interesting information by performing an action, for example, subscribing to the service's newsletter or leaving contact information.
The document page provides an overview of it, a couple of pages for preview, and below is a form like «leave your contact details, and we will send you a manual by mail» or «leave the mailbox you want to access.»
But still, public access is better for getting to know a new brand, an innovative product and educating the audience because private access has some drawbacks.
fewer people will read your document, as not everyone wants to share personal data, and registration takes a long time;
good content on your site will lift you up in search engine rankings. If you hide the manual behind the form, do not place it on the site, then positions will not grow thanks to it;
thus, decide in advance what is more important: the expertise of the company or leads, and choose the form — open or closed — based on this.
Ways to Promote the White Paper
The white paper is created for the target audience. This means that WP promotes through the channels and platforms that it uses. And this could be:
A separate landing page with a summary of the book, an announcement, and a call to download it. This page has a contact form to access the content.
Mailing to the client base, industry media, and the sales department of the company. The more people who know about the white paper, the better.
Connect influencers from your industry. They will engage their audience with such content.
Announcements in social networks and thematic forums/sites with a relevant link.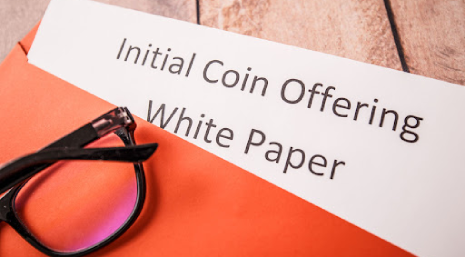 White Paper in ICO
White Paper is more than just a white paper. It provides a detailed description of the project, its architecture, and the method of interacting with users. Additionally, the document includes information on the technology of issuing digital assets, methods of distribution and use of tokens, information on the current market situation, and a further development plan.
The first White Paper can be conditionally called an informational article by Satoshi Nakamoto, dedicated to the technology of the first Bitcoin network and its cryptocurrency. The Bitcoin white paper once served as the only source of information about digital currencies, and it all started from there.
In fact, WP is the first step on the way to creating a project using underlying blockchain technology. Without a properly designed white sheet, it will be problematic for a project to attract funding. Without knowing the detailed information about the structure, the team, and the problems that the project is going to solve, the investor will not dare to give his money.
A compelling presentation and description is an important step in getting investors interested from the first word. Here it is necessary to talk about the project and draw the reader's attention to the existing problem to explain why its solution is so important. It is here that you need to reveal the main theses and advantages. To do this, you can use any tools: statistics, graphics, or charts.
The main part of the document is the description of the project and its architecture. This section should be given as much space as needed to explain to future investors how the project will work and its current status.
The section on tokens should give the reader a clear idea of ​​why the project needs its own token and how this crypto asset will be used and distributed. Be sure to tell about the form and size of the issue. In the same section, items of expenditure should be mentioned. The investor must clearly understand how the money will go to the account and be sure that all funds will be used exclusively to finance the project.
A roadmap is a development plan. Ideally, it should be presented as a work plan of actions scheduled 12-24 months in advance, including, at a minimum, the launch of a beta version. If some of the tasks have already been completed, this will provide additional benefits to investors.
ICOs with anonymous developers often fail. The section on the team should briefly outline the biographies of the people behind the project, as well as why these people are important and what function they perform. If any of the people involved already have experience with independent blockchain projects, be sure to tell us about your successes.
The section on monetization, which can be included additionally, will also be useful for future investors. Here it is necessary to talk about what indicators the team intends to achieve and what it will bring to future ICO participants. This part should be backed up by statistical data, graphs, and charts with projected growth in capitalization.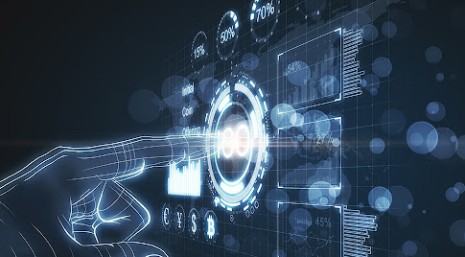 White Paper Structure for ICO Project
A high-quality White Paper must contain the following sections but may not be limited to them:
Introduction.
Description of the market and problems.
Product description and proposed solution.
Description of tokens.
Description of the implementation of tokens and project economics.
Team story.
Road map.
A white paper can be up to 25 pages long, so it's important to make it easy to navigate with well-structured content and tables of contents. If terms are to be used that need to be defined, it is recommended that a glossary be included.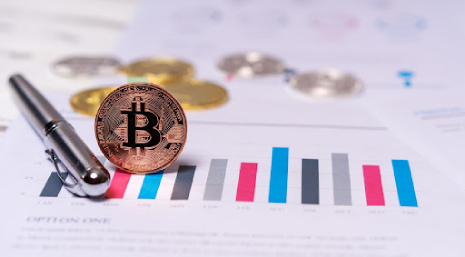 Learn More About What Wp Consists Of
It was mentioned above that the volume of most WP is up to 25 pages, but there are also volumes from 6 to 12 pages, and there are also 50-page options. The structure of the document is not limited by strict limits. Different types of products and services require different WP formats.
For example, you can vary the amount of text, add new blocks to it, or supplement it with important graphic data. How the White Paper will ultimately look depends on the target audience and the needs of the customer.
No aspect of a crypto project is more representative of its value than its white paper. It functions as both a symbolic milestone and an elaborate goal. Anyone familiar with the market and blockchain technology should have a solid background in white papers. Creating a cryptocurrency whitepaper requires a certain amount of dexterity.
The classic version of the document consists of the following items:
Introduction
This section usually describes the current market situation in the niche relevant to the client, as well as the main factors and trends that affect the state of affairs.
Description of the Problem
Here it is necessary to describe the main problem that is important for the target audience of WP. The description should be realistic in order to evoke an emotional response from potential customers and convince them of the need to find the best way out of the situation.
Information About Digital Assets
To ensure complete transparency, cryptographic projects often list their funding sources and allocations in their whitepapers. Investors get to know where their money is being spent and what the token system looks like. This part provides purely financial information about the project when the cryptographic document is created. Provide details of the financial support received and enter the token numbers.
It also includes a description of the blockchain technology that was used for the project, the number of issued digital assets, and all information about digital assets that may be useful to the reader. Check out the bitcoin whitepaper by Satoshi Nakamoto. It's a good example of a WP.
Problem-Solving and Product Presentation
You need to present the product as a solution to the problem described above. The section may also include:
Project mission.
Goals and tasks to be solved.
Social and commercial importance.
Basic block diagrams
Description of the prototype product.
Ways to sell the product on the market
Before writing this block, you will have to conduct a marketing analysis and demonstrate its results in a convincing form for customers. It is important to show that the product will be in demand on the market, and in the target scenarios for using the product, it looks more interesting than competitors or alternative solutions (or describe advantages over competitors).
Team
It is necessary to provide relevant information about all key team members (education, professional achievements, successful projects in which he participated, etc.) in order to increase the level of trust among the target audience.
Conclusion
This section should summarize the results, once again briefly outlining the goals, objectives, and key points of the project. It is necessary to describe the benefit to potential customers and explain why the investment will pay off.
Examples of Successful White Papers
When writing your White Paper, we recommend taking as a basis several successful projects that managed to attract huge investments with their description:
Ethereum – invested $15.5 million raised.
Quoine — invested $105 million.
EOS — a record amount of $883.4 million was invested.
DigixDAO — invested $5.5 million.
Ripple — invested $93.6M
Aeternity — invested almost $34 million
Tron — invested $70 million.
Filecoin — invested $257 million
Monetha — invested $37 million
Sometimes even comic projects raise large sums of money with a well-written whitepaper. For example, Ethereum Useless managed to raise more than 200 thousand dollars.
How to Write a Good White Paper for ICO?
When writing the main project document, it is important to consider every detail. The narration should be business-like. Almost academic language is used. It is recommended to avoid guesswork, conjecture, and uncertain statements. When choosing a style, the target audience should also be taken into account. If the product is designed mainly for technically-savvy users, then it is better to write in the format of a scientific paper. For a general audience, it is better to avoid complex language and not to overuse terms.
It is recommended to focus on the important and create a narrowly focused document without unnecessary discussions about possible use cases for the product. Talk only about the specific problem the project will solve and how that solution will be achieved.
Naturally, White Paper should not contain spelling and grammatical errors. To look professional, document text must be properly formatted. In order to present the project in several languages, it is better to contact a professional translator.
English is considered the main language of the ICO. You can prepare a white paper in Russian, presenting the information in a convenient form and the desired format, and then order a high-quality translation or attract an enthusiast who is ready to work hard for a certain share of coins in the future.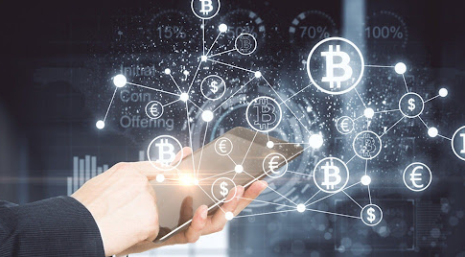 What Do You Need to Keep In Mind When Creating Wp?
So, you have decided to start creating WP, and for this, you have to spend a lot of resources — time and money. When creating a white paper, there are a few things to keep in mind:
Be mindful of volume.
The maximum volume that an ordinary business reader is ready to master is 6–14 pages of printed text or 20,000–30,000 characters with spaces. But this rule has exceptions. In practice, white papers of 50+ pages are often encountered, and this is already more than 50,000 characters. Often these are extremely valuable multi-page reports. Here is an example of a report from HubSpot — as many as 175 pages.
Focus on the educational aspect.
For the most part, white paper is educational content. But do not forget to mention the company. Therefore, it is important to entrust the writing of WP not just to a «copywriter» but to a person or company that specializes in this type of work.
Get to know your reader and write for them.
Before you start writing a White Paper, find out who your reader is in psychological, demographic, and other aspects. Otherwise, you will fail when trying to connect with the reader and choose the language of communication unsuccessfully.
Be persuasive.
Try to use interviews, case studies, ROI calculations, research, and surveys. Readers trust experts due to their rich experience, qualifications, and knowledge. People are more likely to listen to the short opinion of an expert than to the attractive promises of companies.
Pay attention to the Front Pages
The first page of a whitepaper gives an idea of ​​the overall value of the material in it. After reading it, people will understand whether it is worth spending time on your WP or not. This is really important.
Here's what the first page should look like to engage the target reader:
clearly understand who your reader is;
briefly describe the problem;
describe the solution in general terms;
designate the purpose of WP.
Use professional editing, layout, and design
Make sure your texts are professionally edited. A simple check by a couple of people will not be enough. As an expert in your field, it is your knowledge that is valuable, but having articles reviewed by a professional editor will help you make the necessary cuts, make sure the text is clear, and clean up grammatical errors that have been missed.
Be prepared to spend time on this project
Keep in mind that you will need time. In a review by Mike Stelzner, which analyzed several hundred different WPs, it is said that, on average, it takes about 40 hours to write text for a white paper. Jobs include interviews, research, writing, publishing, etc.
A well-designed white paper will help you get a huge influx of leads, close deals at the later stages, and explode your subscription bases. But all of this will only happen if you devote enough time, effort, and resources to it. Moreover, you will have to try not only on the creation of WP but also on marketing materials (press releases, landing page, articles, etc.). If you're ready for this, you won't regret it.
Ready-Made White Paper Templates
Ready-made templates for White Paper are available on the Internet. There are paid and free solutions. For example, venngage.com offers several graph layout options. All that is required from the user is to replace the information with your own. In addition, ready-made white papers can be taken as a sample.
The number of freelancers willing to work on creating a white paper is also growing exponentially, along with the growing popularity of ICOs. A hired employee can either prepare a template with graphics or write a complete document using the information provided to you about the project.
Many companies specialize in creating a white paper and offer a full range of services involving the necessary specialists.
In general, the use of ready-made templates is often infected in the cryptocurrency community. If you really want to conduct a high-quality and profitable ICO, then you need to work on creating a unique White Paper. As part of the Bounty campaign.
What Is a White Paper Used For?
In this case, it can be said without exaggeration that everyone needs white paper. Everything is individual. Each business is different, although the problems are common. But this does not prevent us from accurately highlighting the main situations and business areas in which this tool will be mandatory for implementation:
Complex product. The more difficult it is to convey the idea and benefits, the more you need a whitepaper.
Expensive product. Clients always make balanced decisions, so new arguments will not be superfluous.
New Product. You need a text presentation if no one has heard anything about your solution yet.
If that doesn't convince you of the need to create a whitepaper, then here are a few more situations where companies need this tool:
The product consists of an intellectual part (service).
The client does not recognize the need.
Why Do You Need to Write White Paper?
First of all, White Paper is written for the sake of sales. This reason is the most obvious, but there are other points that should be taken into account. So, why should you use such promotion formats, in particular:
Unobtrusively introduce your target audience to your brand. Warm it up, present yourself from the best side, and recommend yourself as an expert.
To drag the target audience into the sales funnel, for downloading the document, you can be asked to share contact information.
The likelihood of creating viral content, which will favorably affect the image and popularity.
The ability to competently and clearly explain to potential customers why this or that product is more expensive.
In addition, the white paper also solves a number of problems:
attract investors and partners;
find new clients;
increase brand awareness;
increase the level of trust in the company;
draw attention to a new product/service;
receive a grant.
The development of a whitepaper takes a significant part of the time for the entire preparation of project documentation. A detailed description characterizes it as a whole. In practice, multi-page WPs are thoughtfully read by no more than 10% of potential contributors, but these are opinion leaders who have weight in the crypto community. Their position determines the decisions of the remaining 90% of investors on forums, specialized sites, and websites.
A well-written White Paper is essential for other reasons as well:
favorably distinguishes the project from competitors;
demonstrates the value of the product and the possibility of practical implementation of the idea, increasing the confidence and loyalty of investors;
emotionally and logically «involves» in the project, convinces contributors to participate in it;
confirms the commercial value of tokens that are issued as part of the pre-ICO to create MVP prototypes.
How to Write Terms of Reference for a Whitepaper?
Now that it is clear what a whitepaper is and what this document should include, you can begin to prepare the terms of reference. To do this, consider the following points:
Purpose
Answer why a business needs a white paper. What goals it will help to achieve: lead generation, strengthening the status of an expert, increasing sales, etc.
Topic
Determine in which areas you are an expert in which areas you have enough knowledge. After that, from the resulting list, it remains to choose the options that are of interest to your target audience. To do this, use the analysis of search queries and reactions to similar content. Then focus on topics that are the worst covered by competitors.
Make a Portrait of the Future Reader
This will determine at what stage a white paper can be offered to the user.
Promotion Channels
Link the introduction of the whitepaper with the promises from the advertising campaign. It is necessary if you use it for promotion advertising or landing. With organic promotion prescribed tasks for SEO optimization.
Structure
Here you need to indicate the subtopics that the author should consider and in what order.
Texture
Expert information, internal data, links to sources.
Visual
Specify graphic elements which you would like to see on the whitepaper. Make separate terms of reference for a specialist if you need a design.
How to Create a White Paper?
Creating a white paper requires some skill, as well as a lot of time. It takes several weeks to implement it, provided that you understand how and what to do. And that's not to mention that you should be well versed in the topic and have good copywriting, design, and layout skills.
If you do not have at least one of the elements from the list, then the period will increase several times. In this case, it is not enough to simply write. This is only part of the process, not without certain obstacles and difficulties. Therefore, do not be surprised that after a couple of months of hard work, you will receive a non-working tool.
The approach to writing a whitepaper on your own is about the same as if you entrusted the work to specialists. It all starts with a technical task. The points of the future terms of reference are indicated above. This is not the most difficult process. All problems begin at the stage of creation. That's where the dense and painful process is. In this case, you do not just write but also collect various evidence-based in the form of tables, graphs, and statistics. Since it is impossible to know everything, you have to constantly communicate with other experts.
When you have passed the most difficult stage, proceed to the adjustment and design. At this stage, you check that everything is easy to read, and the brain focuses on the most important. After the adjustment, you will have 15-40 pages left. Although there is no optimal size for a white paper, it can be as large as 200 pages. The main requirement from the document is that it solves the problem and the client really studies it.
Collection of Data for White Paper
This point deserves special attention. As mentioned earlier, a whitepaper should be based on objective data: research, facts, and analytics. There is a logical question «where to get this information.» You have 2 options:
Do Your Own Research
The basis is a survey of site visitors and customers, or you can organize interviews, conduct focus groups, experiment, and so on. The whitepaper is often based on internal project documentation: diagrams, instructions, and test results. This option is the most optimal since readers receive unique information. In addition, this approach will strengthen your status as an expert and help you get to know the industry better.
Authoritative Sources
If your own data is not enough, refer to external sources. The main thing is that they are verified. We share a selection of several resources that you should trust:
Forrester;
Gartner;
Global Web Index;
Nielsen;
Marketing Charts;
Statista;
Emarketer;
Pew Research Center.
Conclusion
It is an effective tool for generating leads and strengthening the status of an expert in foreign markets. To get the most out of this content for your business, follow our recommendations: Whatever format you choose, when writing a white paper, you should adhere to the following principles:
The document should be based on figures and facts and not on the personal opinion of the authors.
This is almost always detailed content — from 5 to 100 or more pages.
The material is written in a formal business style.
Formulate the purpose and topic of the future material. Study the needs of the target audience.
Collect data. Choose only trusted sources or do your own research.
Write the text (or better, order it from professionals, for example, in content). Don't forget to add a title, introduction, overview, subtitles, conclusion, and list of sources.
Issue White Paper and prepare it for promotion.
Create a landing page to collect leads and advertise material on your own and external sites.
The main thing in a whitepaper is maximum accuracy and accuracy. Without proper wording, projects in any field, especially in fintech, risk losing the trust of knowledgeable investors and distorting the legal meaning of important legal definitions. Underlying blockchain technology is a complex, unstructured area of ​​business. Distributed data storage technologies and smart contracts (program codes embedded in blockchain blocks) are thoroughly regulated in only a few countries, and campaign organizers have to independently study competitors, examples, and methods of conducting a dialogue with the audience.
The key concept of such projects is tokens (coins). This is information in the blockchain chain and a product of centralized emission — release within the framework of a specific project. They need to pay special attention to the whitepaper. This is not a crypto asset in the basic sense — it will become a utility token only after entering the ICO when it acquires commercial value.
In a number of countries, coins are equated with digital assets (property) or means of payment, and sometimes, as in the United States, with securities. Therefore, when describing tokens, it is necessary to formulate their essence and the principle of «work» very carefully. Mistakes entail tax consequences, the need to disclose all information about the project, register with the Securities Commission, etc.
Equally important is the writing of technical terms and definitions from the field of own blockchain. They are a signal of the professionalism and experience of the founders of the project. Third-party experts should be involved in drafting the basic concepts of the White Paper.
ICODA is ready to help you create technical documentation for your blockchain project. We provide a full range of services: from development to promotion. ICODA experts will study your subject area and create a white paper to attract your target audience.